Submitted by the Humane Society for Southwest Washington
During times of crisis, people need their pets close by and in safe quarters for peace of mind. The Humane Society for Southwest Washington (HSSW) is helping Florida evacuees and their pets remain together with the acceptance of 20+ Florida shelter dogs on Saturday, September 16. The dogs were previously up for adoption before Hurricane Irma decimated homes and damaged property.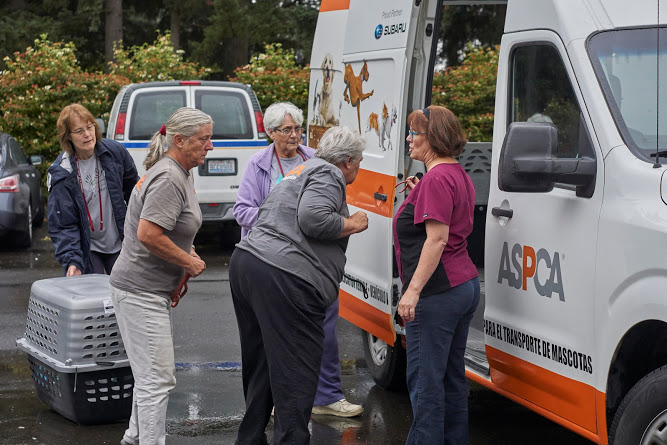 "By taking in these dogs, we are making room in Florida shelters to house local pets until they can be reunited with their owners," says Stacey Graham, President of HSSW. "We are so pleased to play an important role in supporting people and their pets in Florida, and we will continue to support hard-hit hurricane areas including Texas and Florida in the coming weeks."
HSSW previously received 11 shelter dogs from Texas after Hurricane Harvey struck, and many of them are now available for adoption. With the new arrival of 20+dogs on last Saturday, there's a flurry of activity at HSSW as staff prepare to usher dogs through the admission process – including medical examinations and behavioral testing – before they are ready to be adopted here. The Texas and Florida dogs will be identified as "special guests" on their kennels.
To view adoptable dogs, go to https://southwesthumane.org/adopt/dogs
The American Society for the Prevention of Cruelty to Animals (ASPCA) arranged the transfer of the Florida shelter animals. The Florida dogs were flown to San Francisco and are scheduled to arrive at HSSW via ground transport on Saturday.