Portland gets a lot of credit for being a beer town, but Vancouver does great beer in its own right. As evidence, one need only look to the proliferation of excellent breweries and taprooms. As the indie beer scene has evolved, the label "taproom" has been associated more and more frequently with breweries and their tap handles serving on site. However, there are a couple of non-breweries slipped into this list, because a taproom is technically just a place that serves draft beer. This list in no way covers all of the taprooms in the city, but it is a solid list of some great places to kick back and quaff a cold beer.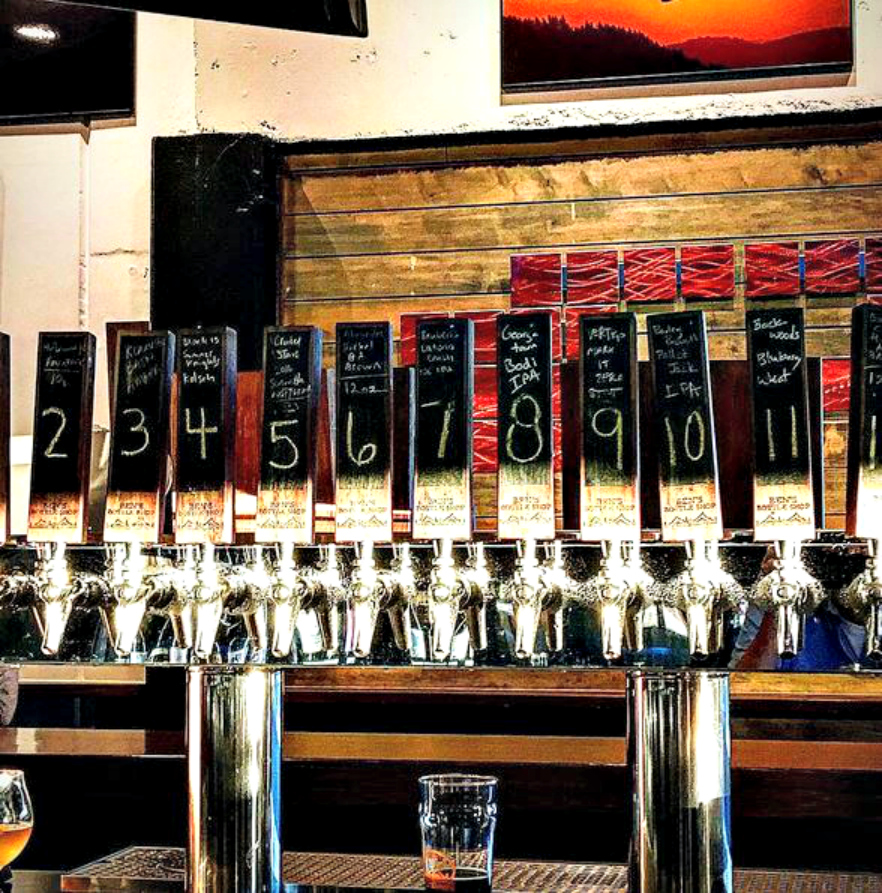 "Bottle Shop" does not scream "taproom," but the two dozen taps at Ben's would beg to differ. On draft are a variety of offerings from Oregon and Washington, but other states get represented, as well. If you get hungry, there is a pretty sizable menu of snacks and sandwiches. And, when you aren't down for draft, there are enough bottle options to keep you busy for a good, long time. There are literally 7-800 different beers. That's 20 cooler doors of amazing brews. The vibe is really cool, from the décor to the really helpful staff.
This is an awesome little spot in Esther Short Park with a great, secluded patio, and, yes, it has ivy. Like a more traditional taproom, they offer up nine to ten of their own brews. But they also offer roughly a dozen guest taps, including mead and cider. They also do sandwiches, burgers, and salads. It's great to drink local brews, but, man, it's fantastic to get a draft Fuller's ESB, too. And Old Ivy lets you do that.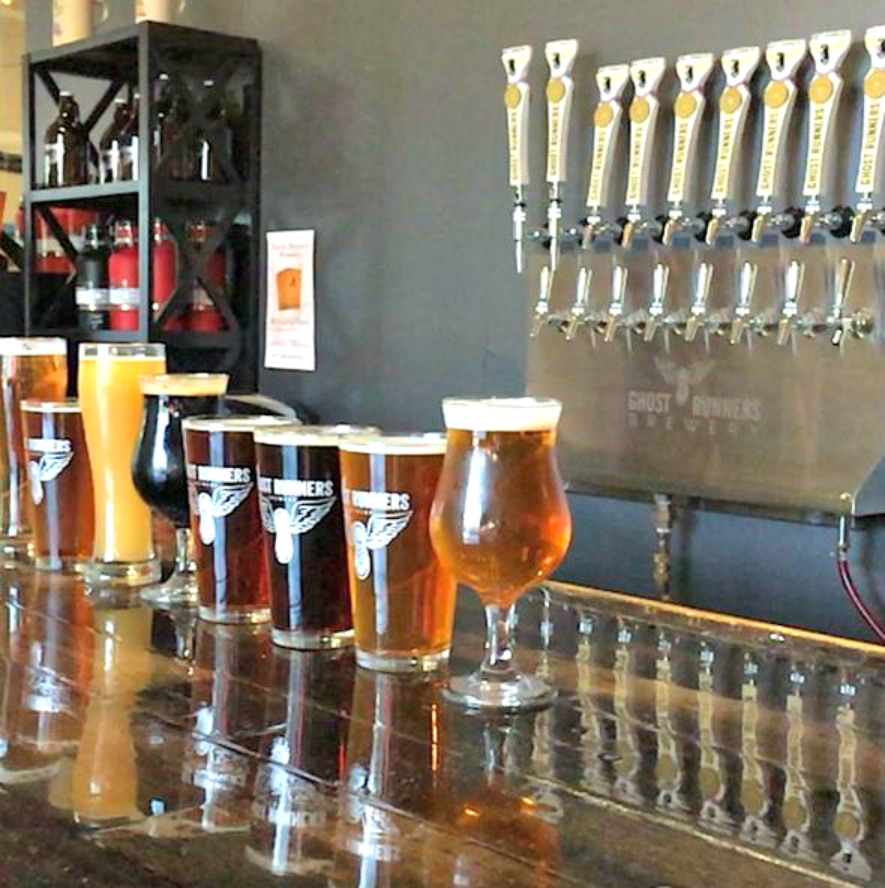 Ghost Runners is a taproom with a brewing on the premises. Located in an industrial complex, this space feels like it is all about getting down to business. They offer growler fill ups, pints and beer flights. There's a rotating variety of cider on tap, as a nod to its popularity. It's a super-friendly taproom with first-rate service, and it's dog friendly. Like the other brewery offerings that don't serve food, they have an arrangement with local businesses, and you can order in. Plus, there is a ping pong table, which is even more fun after a few beers.
If you want to drink some draft beers by the waterfront without a crush of people, this is the spot to do it. Instead of brewing beer, chef Peter Leigh is interested in crafting a unique menu with classics like burgers with hand-cut fries and more original items, like Cantonese-style ginger, honey and sesame seared pork belly with pickled cucumbers. There are about a dozen taps, and the focus is on local beers and ciders.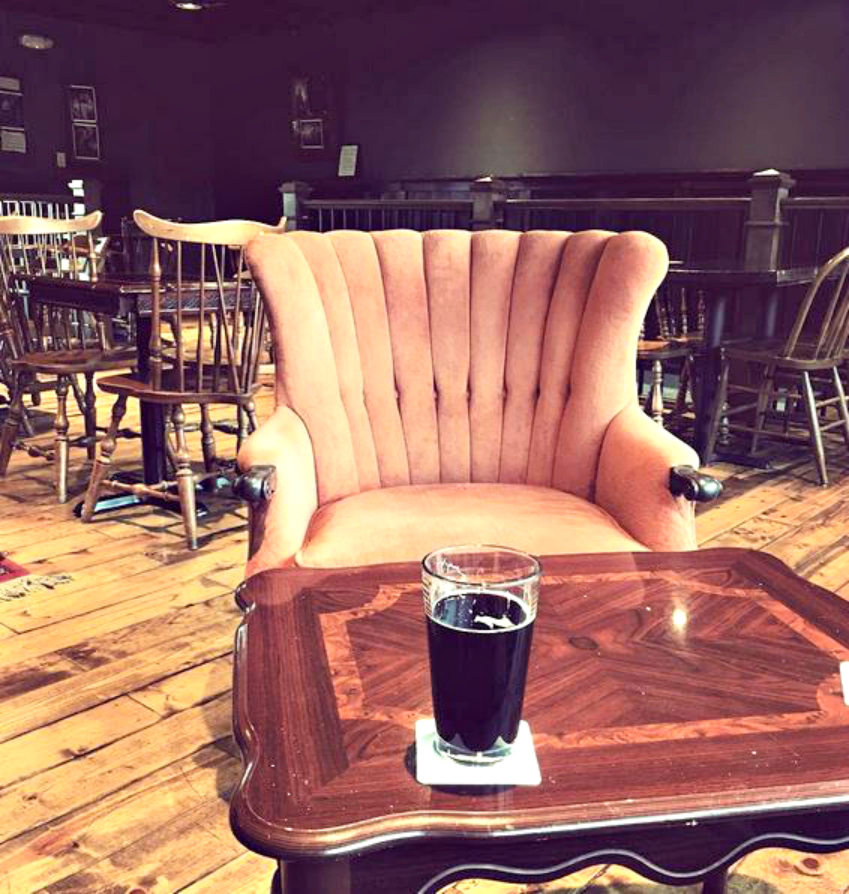 Want a chill hangout spot in downtown? Want it to have some basic, but yummy, food and beer on tap? Here you go. There's something perfect about having a draft beer and a meat and cheese plate with house pickles, fig jam and toasted bread. They have nearly two dozen beers and ciders on tap, and they don't strictly adhere to local options, so you can grab a Fuller's here, as well. Or, even better, a Morland Old Speckled Hen on nitro. Yum. They also have a dog-friendly patio, so grab your pup and hit it up on a sunny day.
Bryan Schull created a straight-up classic taproom on Main Street in the heart of Uptown Village. It exclusively offers up craft beers brewed on the premises using local ingredients, and there's some cider on guest taps, too. Customers can chill inside or sit on the large patio and enjoy food from the permanent food carts next to the taproom. The taproom has even collaborated with neighboring Bleu Door Bakery to launch 2 Doors Down, a gourmet grilled cheese cart.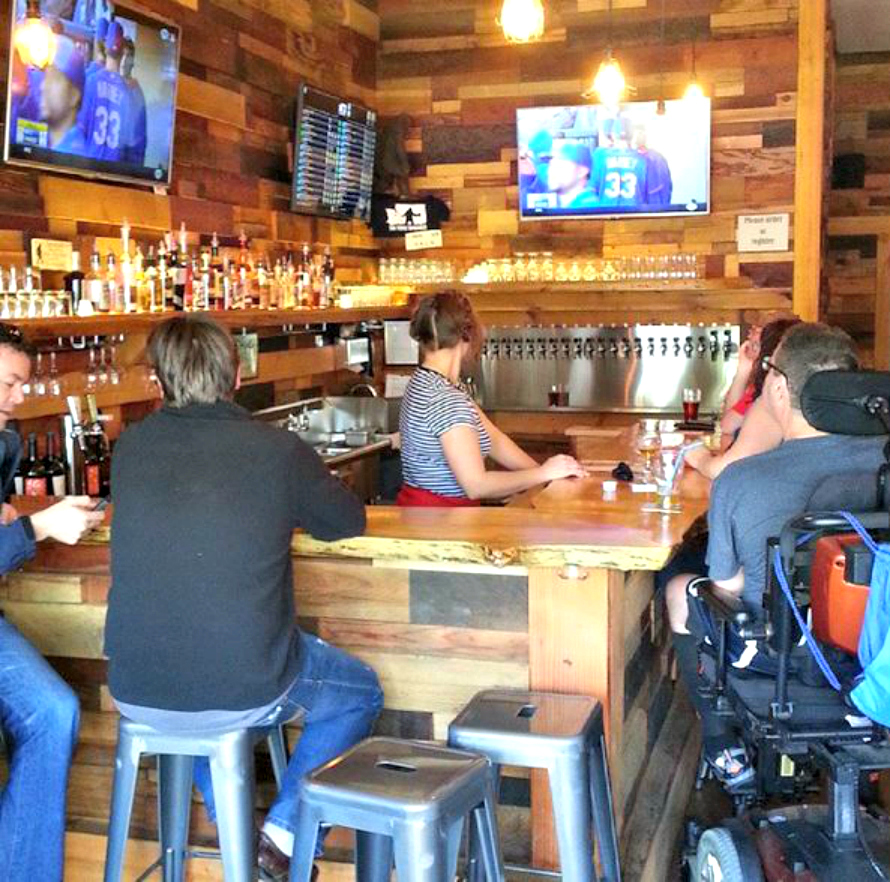 This is another Uptown Village treasure, but, unlike Trap Door, they aren't brewers. Instead, they are all about serving exclusively northwest craft cider, beer, spirits, kombucha, wine and root beer. They don't serve food, but neighboring restaurants will deliver right to your table if you call in an order (this is also true at Trap Door). Expect to have a hard time deciding what to order because there are more than two dozen drinks on tap. If ambiance matters to you, you want to drink at the Sasquatch. It's a warm blend of woods and industrial elements. You feel cool here. Plus, they do Bingo Night.
If you are looking to get down with some Loowit beer (and, if you like good beer, you are) and you like playing free arcade games, you have to give the taproom a shot. Mortal Kombat III, Street Fighter, and Gauntlet? Yes, please. If you are more traditional in your bar pursuits, you can stick to their dart boards. They do a daily special, which marks one beer for happy hour pricing all night. There are less than a dozen taps, but the beer is fantastic, and you will find something you enjoy.