In the 1990s, Americans whose cable packages included Comedy Central could settle into their couch and delight in Whose Line Is It Anyway?, the popular British improv show that originally ran from 1988-1999 and was replicated in America by Drew Carey in the 2000s. For people who weren't part of a theater community, this was the first time they had seen most of the games being played. Those living in Clark County, however, can catch improv on television and live in your community. Downtown Vancouver's Magenta Theater has its own in-house improv team performing year-round.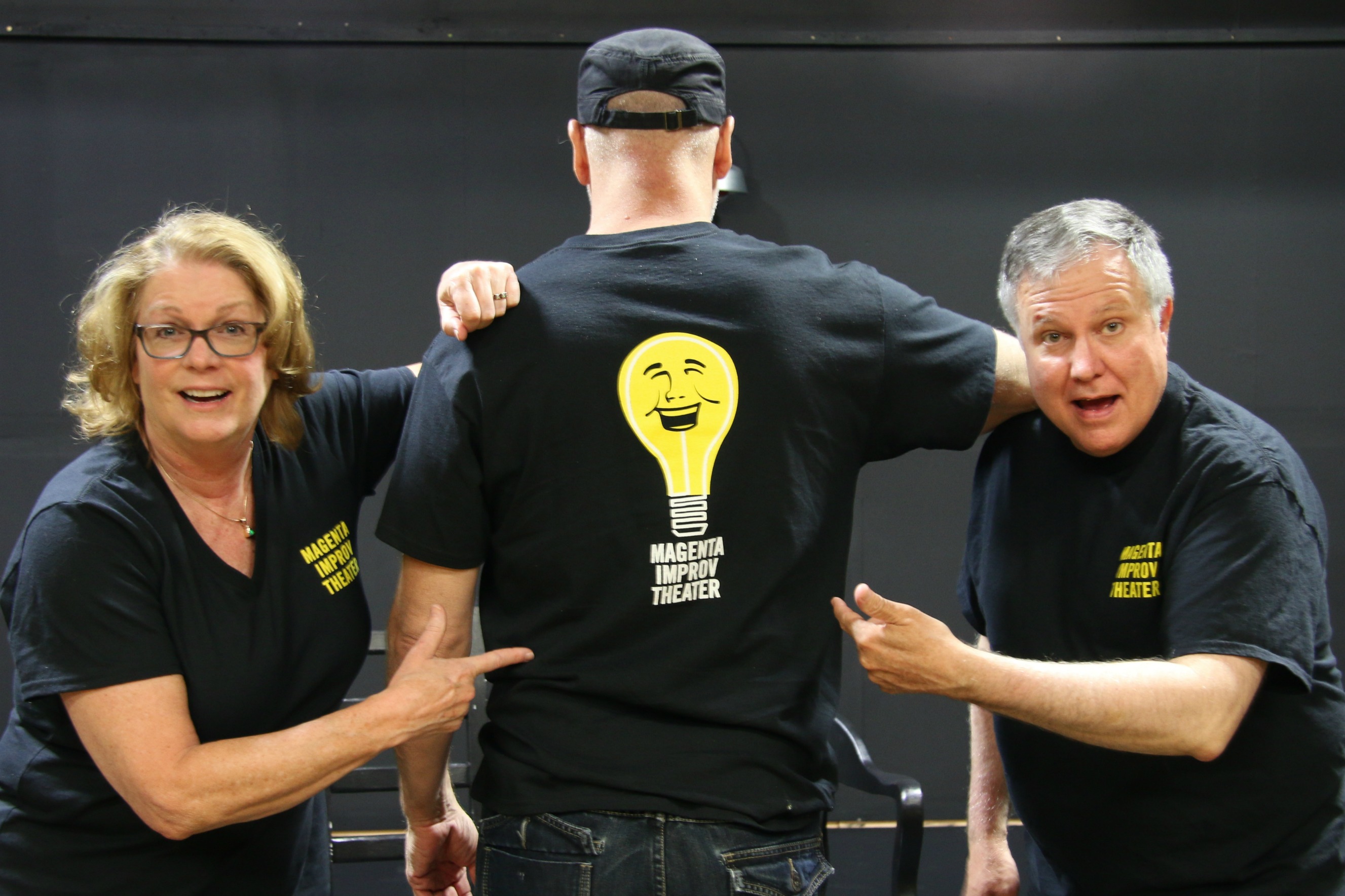 The thrust of the Magenta Theater is the production of scripted plays, but they have rounded out their offerings to better provide arts and culture to their community. Along with musical offerings, the Magenta Improv Theater is part of that rounding. They host six to eight shows each year during the time between main stage productions, and they have developed quite a following. Shows nearly sell out regularly.
"The audience is so supportive, yelling out suggestions and cheering people on and laughing and shouting things from the rafters," comments KC Cooper, the group's coach. "I've actually done a thing where I ask people to stand up and if it's your first time here to sit down, and then, if you've been here twice or three times, you sit down. And there are people who have been to 10, 12, 15 shows."
When it comes to the appeal, she hypothesizes that the unplanned nature of the medium means things are always fresh and different. Plus, audience participation means that everyone becomes invested in the success of the evening. "The audience knows that you are making it up on the spot, and they are a lot more forgiving. They also are really pushing for you to succeed."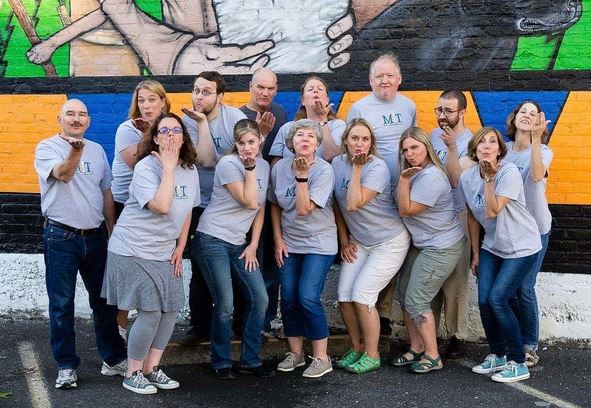 Additionally, the Magenta is devoted to providing family-friendly entertainment. That value determines the productions they mount, along with the topics the improv team will work with and the language they will use. "When I'm hosting a show," Cooper notes, "generally what I say is 'Whenever a player says something that is lewd or I just don't like it, we have this dunce cap of shame that they have to wear.' And I also make sure that the audience knows that when they are giving suggestions, they need to keep it clean." This means that seniors and children who might not be welcome in other improv arenas are at home here.
Cooper explains that improv can take many forms. For example, ComedySportz in Portland sets up their performances as competitions between teams. Some troupes perform entirely using music, and some people perform in improv duos. The folks at the Magenta do short-form improvisation, which uses a theme and continues it for three to four minutes. They play familiar games. However, they also try to challenge the traditional forms, occasionally doing long-form work lasting between 15 – 60 minutes. Once they partnered with a storytelling group and used their stories as a basis for acting things out.
If you feel motivated to run out and join the improv group, it won't be easy. Cooper is very selective. "I keep it to about 15 people because I like a bonded group. Once a year, I invite people who have indicated an interest and who have the qualifications to come and play with us, and we assess if they would be a good fit or not." The qualifications include three years of performance experience. The group isn't designed to teach people improv, so people who want to get involved would be better off attending one of the Magenta Theater's regular volunteer orientations or auditioning for a production.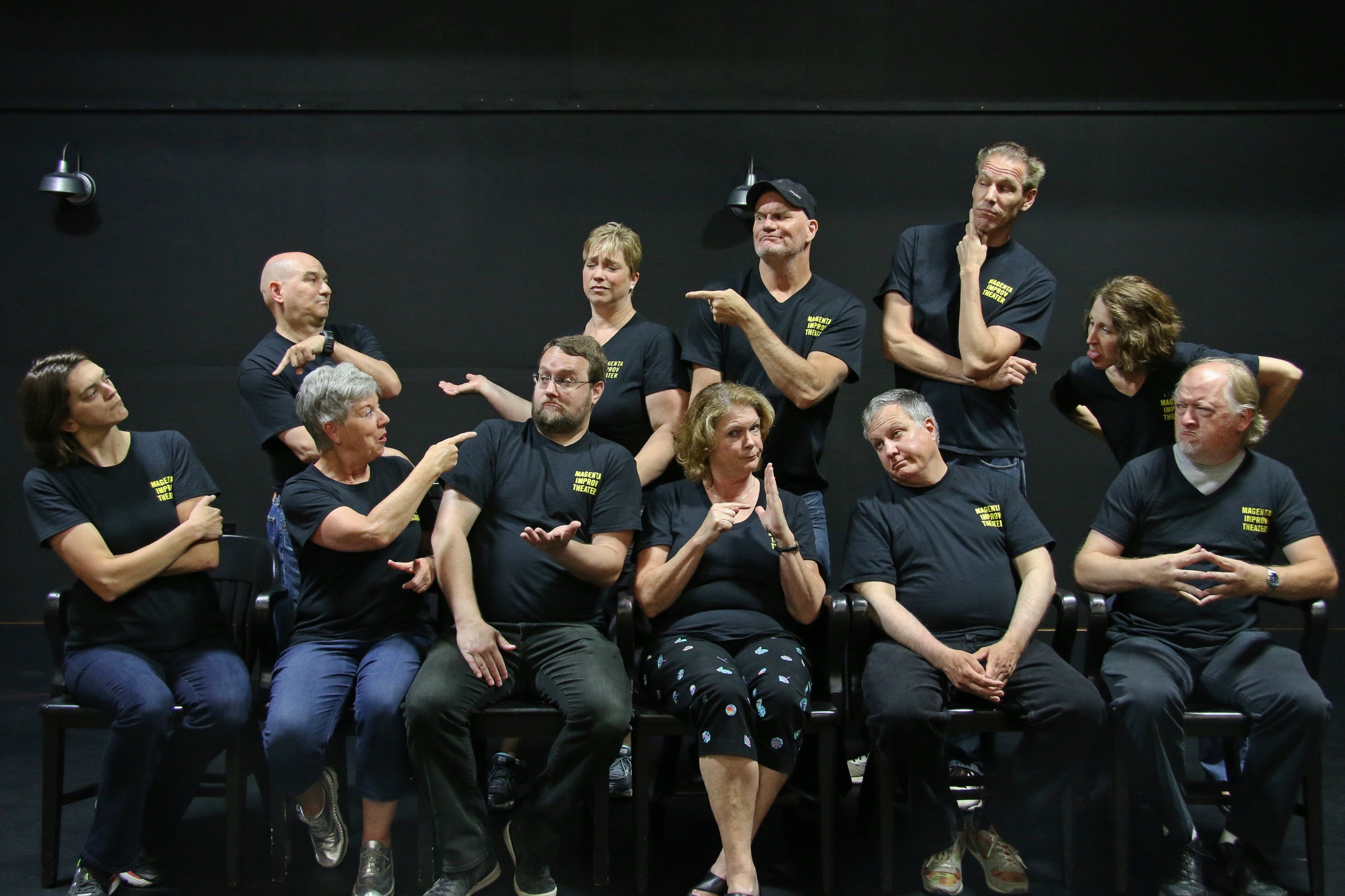 Recently, Magenta Improv Theater has begun doing what they call "remotes." Members of the community hire them for events like holiday parties, and the group performs for 45 minutes. The money they raise allows them to hire outside coaches. Each member of the team does it on an entirely voluntary basis, which means they don't otherwise have the ready funds needed for this type of training.
Though Cooper commutes from Lake Oswego to star in Magenta plays and coach the team, she finds the 90 minute commute worth it. "I enjoy it. I like the people; the theater is fantastic. It's just a great, supportive environment both for the plays and for the improv component of it. It's a way to be creative and work with a lot of fun people. And, you know, it brings joy. I know a lot of people say this, but it just brings me joy when I do this."
If you would like to experience the joy of quality improv in Vancouver, Magenta Improv Theater's dates and tickets can be found here.