Nutritionist Cortney Firstenburg opened Be Well Juice Bar in downtown Vancouver after her clients bemoaned the lack of healthy restaurants. But Be Well is more than just a juice bar. The menu, which takes up an entire wall, includes acai bowls, avocado toast, smoothies, juices, buddha bowls and "nice cream" (more on that shortly).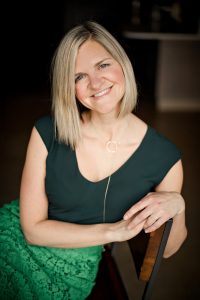 Anyone following a whole food, plant-based diet, or just a desire to eat healthier will find tasty options for breakfast, lunch, or a midday snack. Everything on the menu is organic, locally-sourced, sustainably-farmed, nutrient dense, and tasty.
"I love to cook, and most importantly eat," Cortney said. "A lot of the menu is inspired by my own personal cravings and palate. I'll make something at home and later find I'm craving the dish again; that's a good sign it's a home run that I must share with everyone."
Be Well Juice Bar Customer Favorites
Be Wellin' is the juice bar's signature smoothie. It's made of kale, almond butter, coconut and cinnamon. Other popular menu items include:
Vancouver FARMacy: a juice combination containing kale, celery, ginger, lemon, cucumber and apple
Guapo Muchacho: a warm, hearty bowl with black beans, farro, arugula, red pepper, avocado and honey chipotle
Let It Be Avocado Toast: avocado, feta and basil on toasted bread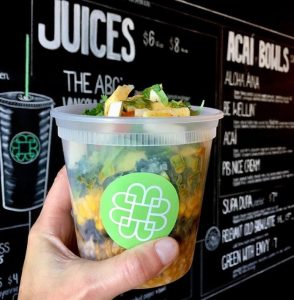 Crinkle your nose at kale? Avoid avocado? No worries. There's something for everyone at Be Well. Cortney recommends the peanut butter nice cream. "Nice Cream is a very popular vegan treat made from bananas. It's dairy-free and gluten-free ice cream without the guilt," explained Cortney.
If you're gluten-free or vegan, you can eat just about anything on Be Well's menu. Cortney also has something she calls the "four walls" theory. "If a customer is craving something and we have the ingredients within our four walls, we will make it for you – whatever your heart's desire. If you can dream it, we can make it. We treat all of our guests like family."
Regular customers will soon find themselves greeted by name and asked if they've come in for "the usual?" Cortney and her staff will also prepare items that are no longer on the menu, if they have the ingredients.
Lose Weight By Changing Your Diet – Not Dieting
In 2017, Cortney helped 201 people lose more than 3,000 pounds by making healthier choices. Two clients lost 80 pounds each over the course of four months. "You can lose weight without starving yourself. It's all about eating the right foods that taste great, at the right time. Whether someone wants to lose 80 pounds, or drop that pesky 10 pounds they can't seem to shake, we've had great success in helping our guests be the healthiest version of themselves."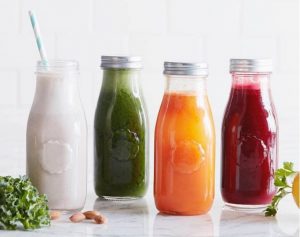 In addition to nutrition counseling, Cortney plans to offer free classes on nutrition and healthy living. "We all know how hard to lose 10 pounds can be, but with a little extra coaching, it can be easy."
The humans of Clark County aren't the only ones who benefit from Be Well. The juice bar supports Refarm Animal Sanctuary and creates menu items based up on what's in season at local farms. When key ingredients cannot be sourced locally, Be Well makes globally responsible choices. "For instance, our Pitaya comes from Nicaragua not Asia. We only collaborate with like-minded businesses that hold these same values," Cortney explained.
Healthy, Delicious Food in Downtown Vancouver
In the modern age of convenience food, it's all too easy to make unhealthy choices. For those who are ready for a change, Be Well Juice Bar offers an oasis of freshly prepared, nutrient dense food that fuels your body in a healthy way.
Visit Be Well Juice Bar in downtown Vancouver on 11th St. between Washington and Columbia. Their winter hours are Monday-Friday from 9:00 a.m. – 3:00 p.m. Enjoy the vibes of the neo-soul soundtrack and while you try a seasonal special or learn about the health benefits of a juice cleanse.
Follow Be Well on Facebook and Instagram for seasonal updates to their menu and memorable quotes like: "Words of wisdom: do NOT scroll your social media feeds while on a juice fast!" Metered street parking is available, or take The Vine.