When the weather warms up, it's natural to want to spend time outdoors, and one of the best ways to do that is by biking. Before you go test the old adage and see if you'll still remember how to ride a bike, there are a few things you can do to make sure you're ready for biking in Clark County.
Decide on a bike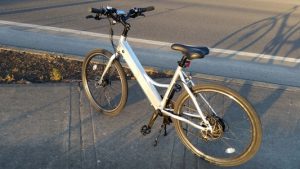 Before you can begin riding, you need to have a bike first. If you don't currently own a bicycle, the plethora of options can seem intimidating and it can be difficult to decide which kind is best for you. Typically, bike types are broken down into a few major categories: mountain bikes, road bikes, hybrids and specialties.
Mountain bikes are designed for tougher terrain instead of paved roads. They can handle gravel and dirt, with an emphasis on lower gears to get up steep hills. Clark County has numerous paths that are available for multi-purpose use and several dedicated biking trails, making mountain bikes perfect for the outdoors person who wants to get away and explore.
Road bikes work best on paved roads and are ideal for riding around town or making a daily commute to work. These are the bikes best-suited for using bike paths inside of the city limits. They tend to be more efficient than mountain bikes, but have difficulty with steeper inclines or unpaved roads.
Hybrid bikes mix features of mountain and road bikes and work well in most places. While they tend not to be as suited to roads or mountain paths as much as dedicated mountain or road bikes, they make due in most situations and are ideal for someone who rides recreationally both on and off-road.
Specialty bikes include a variety of unique choices such as tandem bikes and cargo bikes. One kind that's gaining traction is electronic bikes (e-bikes). These bikes were originally designed for commuting, and many were small and foldable. Foldable e-bikes are still around and have become more efficient, and alongside them have developed traditional-looking bikes with electronic components. Some are nearly indistinguishable from non-electronic bikes but come with added features like pedal assist to help up steep hills. Some even have a full-auto mode and are great for fitness training and getting into shape.
Choose the right helmet
Bike helmets save lives. According to some studies, as many as 97% of bike fatalities involved a rider who rode without a helmet. Some helmets even come with additional features such as a built-in blinker that increases night visibility. While any helmet is better than no helmet, it's important that you choose a helmet that is comfortable and fits properly.
Ventilated helmets are helmets that have holes in them. These holes allow air circulation to reduce sweating and keep your head cool. They might seem less sturdy than one made from solid construction, but they are designed with safety in mind.
Adjustable helmets are relatively new to the market and work to create a snug fit for any head size. Typically, these involve a dial at the back of the helmet that can be turned to loosen or tighten the helmet. This makes for a perfect fit, as you can put the helmet on and then tighten it until it fits right without the guesswork of measuring head sizes.
Know where the bike lanes are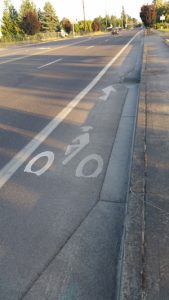 Because much of Clark County is rural, many streets don't have a dedicated bike lane and riders have to stick to the shoulder instead. This can be intimidating to new riders, especially on roads with speed limits of 40 or 50 MPH, so practicing riding alongside traffic with a bike lane can be helpful to start.
Fortunately, there's a way to find which streets have bike lanes without having to ride to them firsthand. The City of Vancouver Website has numerous bicycle maps with a detailed key that shows whether a road has a bike lane, a shared road with a wider shoulder for bicyclists, is a shared roadway, and what are known as difficult connections—narrow streets with minimal shoulder usage often accompanies by higher speed limits.
Don't forget accessories
Depending on where and when you want to ride your bike, it might be a good idea to get some accessories. Bike locks, headlights, baskets, water bottle holders, tail lights, trainers, cargo trailers, and many other accessories can protect your investment and make riding easier. No matter which extras you choose, what matters most is that you make the decision to go out and enjoy the ride.