Battleground Washington resides in the center of Clark County. Commonly known for its well-renowned event The Harvest Days Parade, Battleground is also home to a beautiful library and one of the largest local skateparks near Clark County.
Main street is filled with hidden gems of local shops and quick food stops that should not be glossed over. One of the special shops being NW Ambush Extreme Sports.
In The Beginning
This mom-and-pop shop stands proudly across the street from the local skatepark, inviting in all who visit to stop in, use their tools, ask questions, and buy any parts from their vast supply.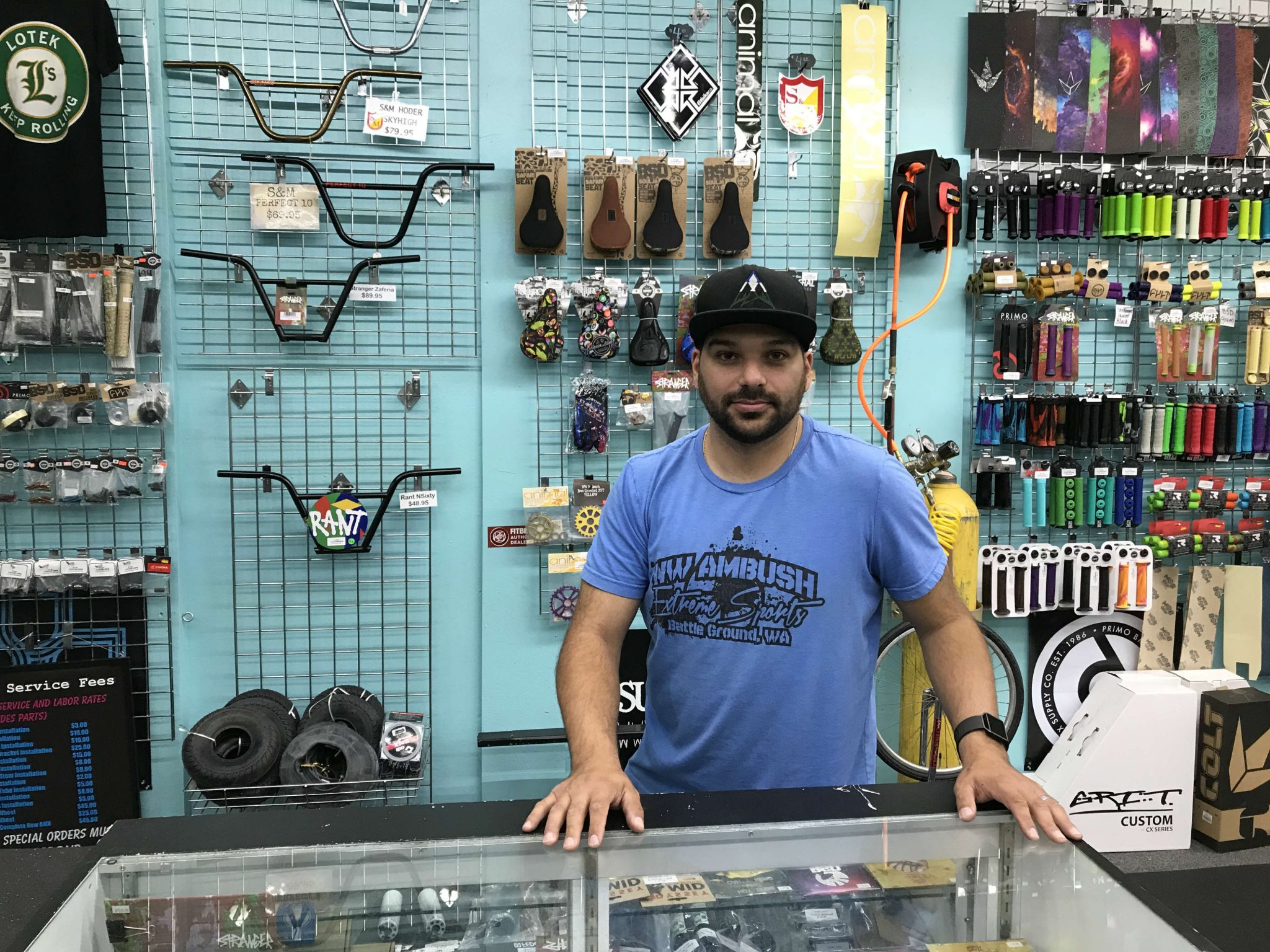 "We opened in 2002," says Joey, son of the owner. "We started out down the street selling paintball supplies and gear. Once the skatepark opened up in 2007 we knew it would be a great opportunity to expand."
Their prime location is not only convenient but essential for the life of the skatepark. Without their existence riders of the park would have to hope their gear would not break during their sessions or tug around a tote full of essential tools – but when you have to ride your skateboard or bike two miles to get to the skatepark, having a heavy bag over your shoulders isn't a very appealing option. Without a vast supply of the right tools and in the unfortunate event that anything did go wrong, one would be out of luck and have to call it a day. 
But thanks to NW Ambush, that is no longer the case.
Paint and Skate to the Rescue!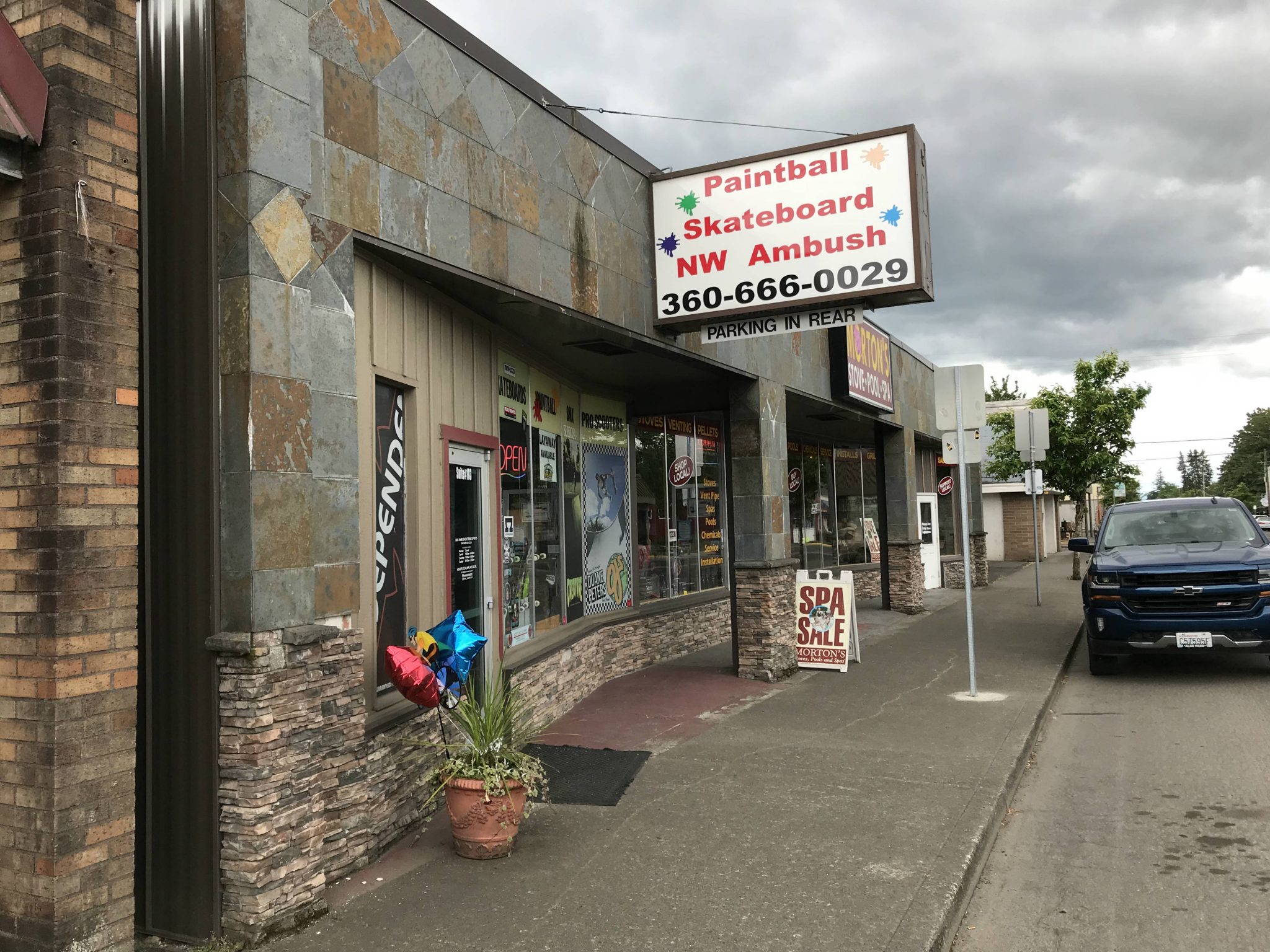 "Paint and Skate (what the skatepark locals refer to NW Ambush as) is a great shop. They let you use their tools for free and really help you out when you have questions about maintenance for your bike or skateboard." Says Talyn Taylor, a local BMX rider who stops into the shop often.
During his riding session, Tayln's bicycle seat became loose ruining the flow of his tricks and potentially ending his day. But rather than calling it quits he was able to ride down the street and stop into NW Ambush to fix the problem.
"It sucks when your bike breaks at the beginning of your day and you can't fix it. Luckily we have Paint and Skate right across the street." Says Tayln.
A Vast Supply for Every Need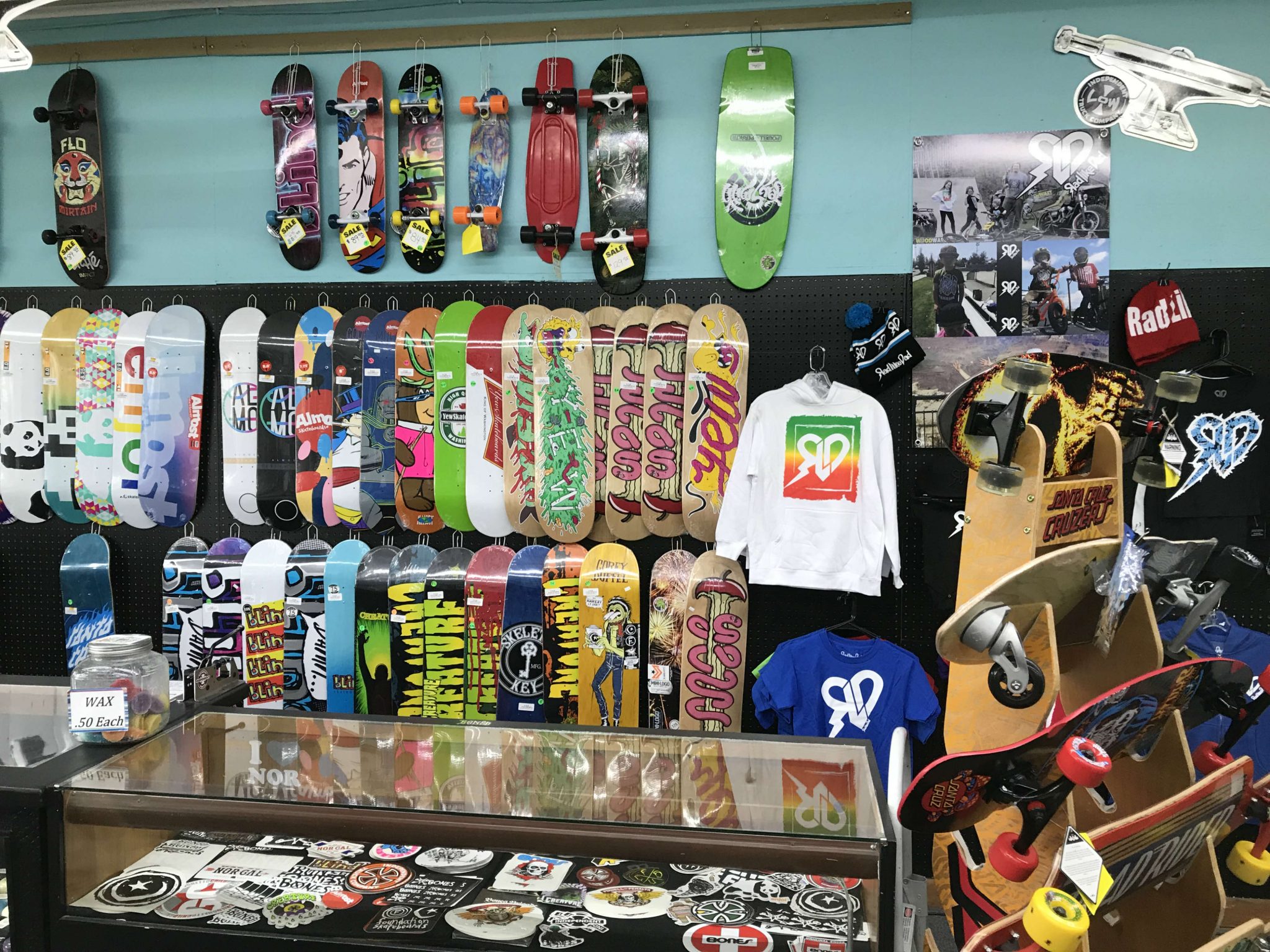 Joey began to talk about the scooter scene and how big it is in Battleground. NW Ambush is the only local shop with such a big supply for those involved and they love to emphasize their support for scooter riders.
"We're looking into doing sponsorships soon," Joey says. "But for now we hold a lot of contests and events at the skatepark to give kids a fun competition. Something to look forward too."
Every year NW Ambush hosts a Bowl Jam at the skatepark. An event where riders can compete, win prizes and meet other riders who share the same passion. "It's a huge event and it goes on for hours," Joey adds.
A Guide Down the Right Path
When a business opens, the owners often have a goal. An objective that defines their reasons for opening and gifts their values among customers. So what is NW Ambush's goal?
NW Ambush is a small business with a dream. A dream to help kids grow into something they can be passionate about. With their extensive stock of bikes, skateboards, scooters, paintball guns, and equipment to maintain all of them, it is clear they encourage expansion.
If you are an aspiring skater who has recently found an interest in BMX, NW Ambush is happy to help you chase that. No matter what you're into, or what might have stricken an interest in your heart, the team here is standing by your side every step of the way.
Across From Wonderland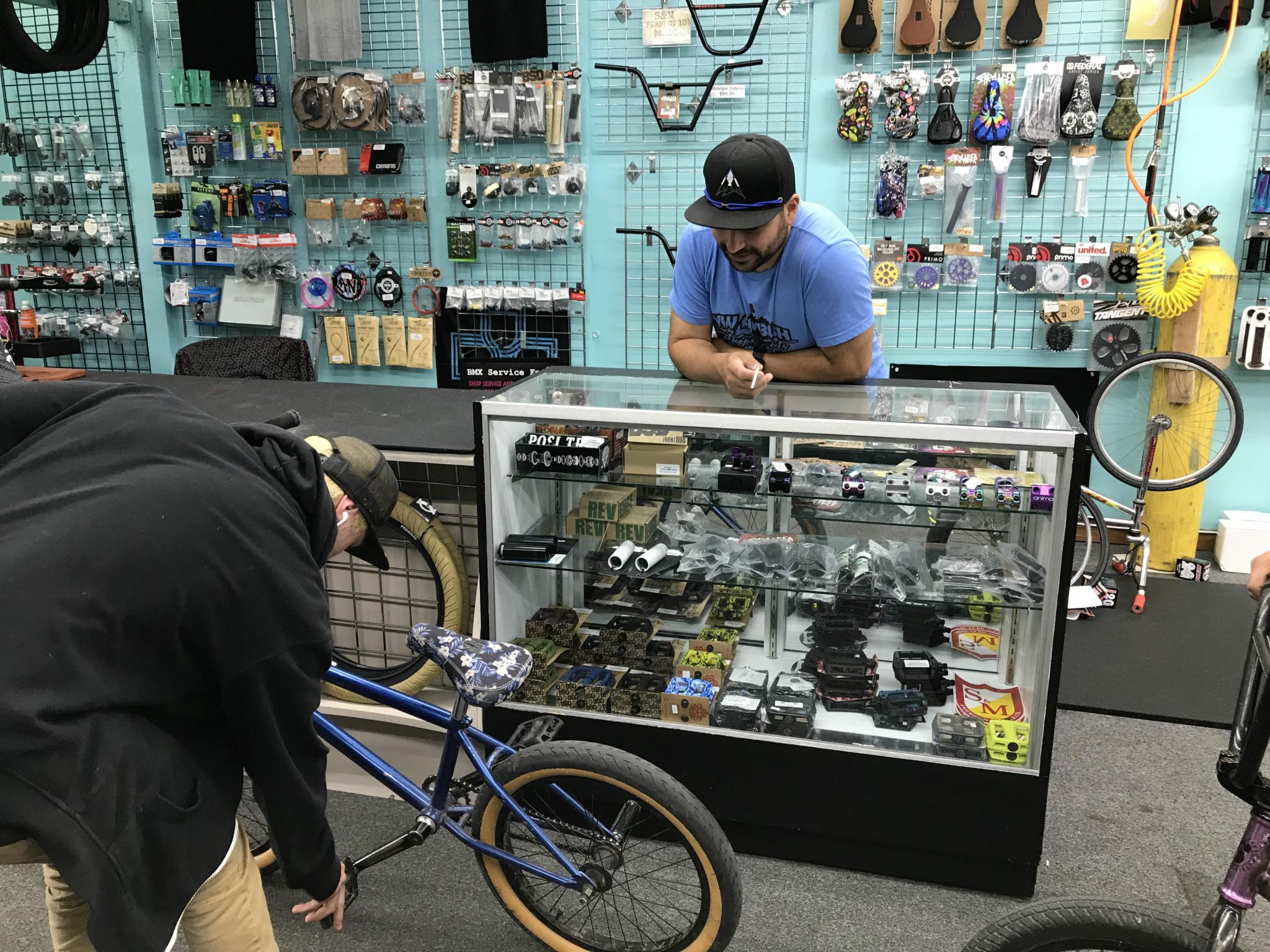 NW Ambush has created a safe haven for the riders of the skatepark – a place of support within such a close proximity of a place that so many spend countless hours of the day at.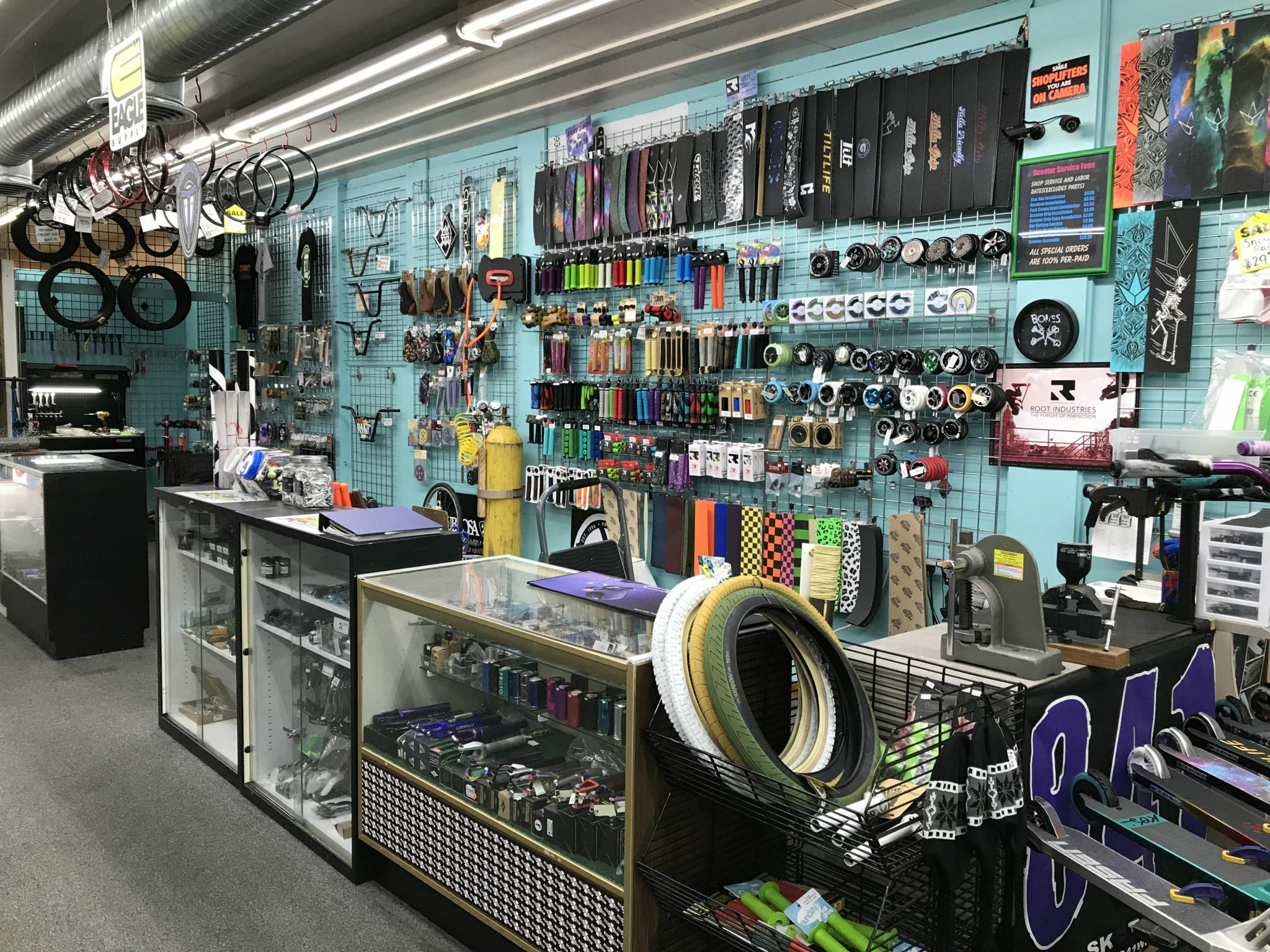 "Their super friendly and always help you out in the best way they can." Says Dillon, another local rider, and frequent customer of the shop.
The next time you're in the area, whether you're chasing your dreams in an urban wonderland of your own, or you're just admiring the beautiful town of Battleground, be sure to stop into NW Ambush and say hello to Joey and his wife Jessica. It's because of them, and all of those who help in NW Ambush, that riders of the Battleground skatepark are able to chase their dreams even harder.