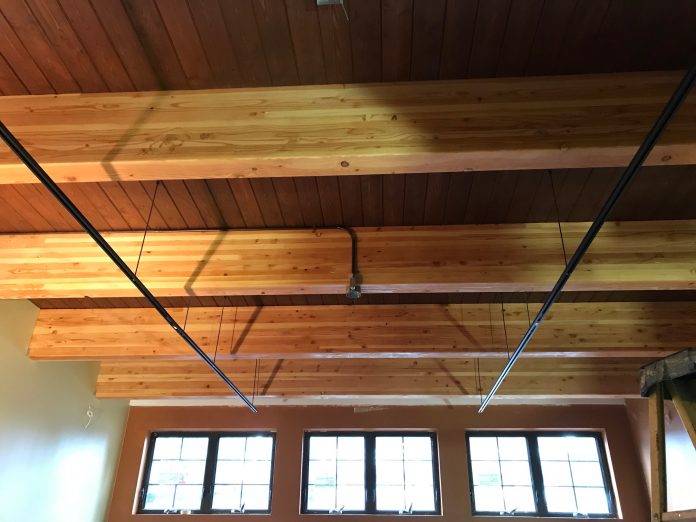 Peter Dougherty had a lifelong dream to own a restaurant. Thirteen years ago, that dream became a reality when he and his wife Lisa opened La Bottega restaurant. La Bottega, which means "the shop or artist's studio" in Italian, is located in the heart of downtown Vancouver on Main Street, and has built a reputation for a quality, diverse dining experience.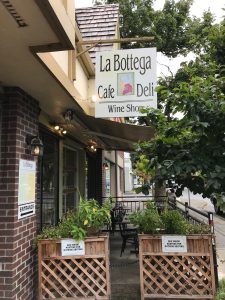 The couple met 32 years ago when they were working at Red Robin, where he was a cook just out of culinary school, and she was a server. They got married and started a family and continued to keep their goal of owning a restaurant at the forefront of their minds. In 2006, nearly 20 years and three kids later, they opened La Bottega's doors. "We wanted our kids involved, and wanted an atmosphere that would conducive to that," says Peter. Today, Peter and Lisa's kids are still an active part of the business operations.
Their original goal is one that still stands: to serve good food and wine, with great service in a casual environment.
At opening, there were 6 employees, and now La Bottega has grown to employ about 25. The restaurant always stays busy, bringing hungry patrons in for a sit-down lunch or dinner, in addition to walk-ins who can purchase homemade soups, pastas, entrées and sauces from the freezer case.
La Bottega is Growing
Earlier this year, La Bottega embarked on a project that has been a long time in the making: a phased remodel that includes additional dining space that will seat about 40 extra patrons, a retail wine cellar, new restrooms and storage. The renovation adds 1,300 square feet behind the existing space, and they anticipate being able to host diners in the new area this Fall. Once the initial dining room and wine cellar phase is complete, they will launch into the second portion, which includes expanding the kitchen and existing dining space. The restaurant will remain open for business during most of it, except for a brief closure for a few days around Thanksgiving. In addition to the added space, Peter explains that they have built the infrastructure to add a rooftop patio area, which they are planning and excited about working on in the few years.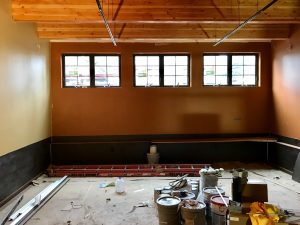 Dougherty shares that the expansion will allow them to serve more customers and offer an enhanced retail selection. They will also have more space to host private parties and events and plan to expand their menu offerings, as well.
And speaking of the menu, the beauty is in its ever-changing options. "Much of the menu comes and goes with the changing season and the availability of what the Pacific Northwest has to offer," Peter says. "We typically change three or four items a week to give our diners variety and to work with whatever is available, such as local albacore tuna, wild mushrooms, fresh figs, octopus, wild boar and heirloom tomatoes." Some of their most popular staple dishes include the smoked mushroom ravioli, the giuseppe sandwich, and the gorgonzola cheesecake.
Dougherty believes that one of the key reasons La Bottega has been successful to date is because of their exemplary staff, in addition to their ability to grow and adapt with the changing times and seasons. The restaurant remodel plays a big part in this adaptation, too. "Every year brings new opportunities and new challenges to the restaurant business," he shares, "from an increase in the restaurant choices for the consumer, to the added costs of an ever-increasing minimum wage. Our staff is our greatest strength and we believe that they are also our greatest responsibility. We always try to treat them as we would want to be treated."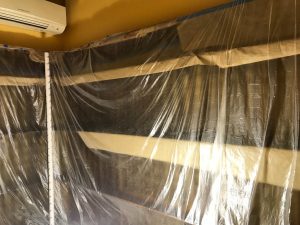 While the food scene continues to change and develop in Vancouver, Dougherty recognizes that more and more food savvy people will continue to venture over the river to see what the city has to offer. This brings the opportunity for creating a bigger group of happy, loyal customers. "We work hard to make most everything from scratch, to continue to develop new ideas and re-develop old ones, to find and serve better products, and to give friendly, excellent service. That is our goal. It doesn't have to be unique, so long as it's genuine and it resonates with your clientele."
La Bottega Restaurant
1905 Main Street, Vancouver
360-571-5010