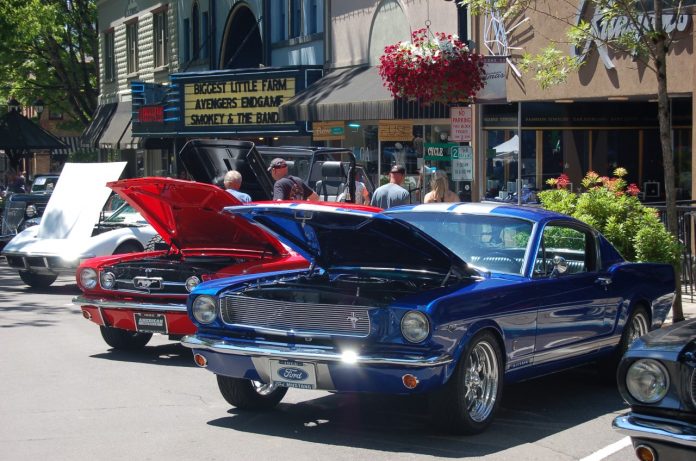 Downtown Camas has bloomed into a charming destination place ripe with events and activities for all ages. Now that events are making a comeback, the Downtown Camas Association invites you to play, have fun, and engage in numerous events throughout the year designed to inspire memories and community connection that keeps you coming back for more.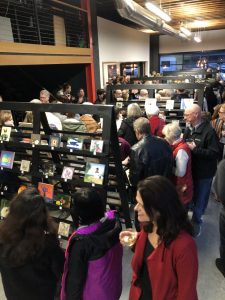 "We want people to feel welcome, valued, and know they are making a difference when they come to an event," says Carrie Schulstad, executive director for the Downtown Camas Association. "And that it matters they are supporting the community and businesses."
Schulstad explains Camas events are intentionally and thoughtfully designed to complement the values and interests of the community. "The events help us continue to build a positive town experience for both outside visitors and locals with engaging and robust activities."
The Camas community enjoys the small-town feel of the city, aptly named after the Camas Lily, and doing engaging, family-friendly events keep that value alive. "We have crafts, activities, and games for kids and adults," says Schulstad, "and all of that fits into our aesthetic and small-town feel."
The following are several events in downtown Camas this year to celebrate with family and friends. All are welcome. A full roster of events located on the Downtown Camas Association website features a wide array of other not-to-miss cool things to do in Clark County's vibrant city of Camas.
Little Art Camas 
Little Art Camas is a unique event to the community happening Friday, March 18, from 5 p.m. to 9 p.m. and Saturday, March 19 from 12 p.m. to 4 p.m. in the beautiful Fuel Medical Lobby located at 314 NE Birch Street downtown Camas. Little Art Camas is a two-day community exhibition of original small-scale artworks created by local artists of all ages and skill levels. Participants get to create art on three small panels displayed at the exhibit. Each masterpiece is $20, with sales benefitting the downtown Camas public art efforts. Event tickets are $5 and good for both days. Children 12 and under are free. Friday's launch includes appetizers, wine, demos, and live music.
"This is an outstanding showcase of our expansive and imaginative local art," says Schulstad. "Art is really a big part of our community culture, and this event encourages art collecting for all and appreciation for the arts."
Camas Plant & Garden Fair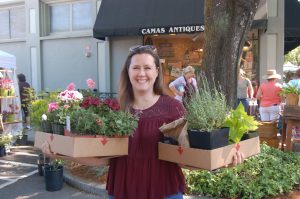 Held each year the day before Mother's Day—May 7 for 2022—the Camas Plant & Garden Fair fills the entire downtown area with people enjoying and exploring the wide selection of plants, trees, garden art, supplies, and more. Local growers and vendors can show you how to enhance the health of your garden. Along with plants, you can explore handmade offerings like garden art, birdhouses, garden furniture, and more. "It's our 23rd annual plant and garden fair," explains Schulstad. "We will also have hot food, raffles, and a kid zone providing something to do for all ages." Live music all day will add to the festive ambiance and puppet entertainer Rhys Thomas will keep people smiling with his bag of tricks. "Rhys does a whole variety of things to inspire that extra engagement," shares Schulstad. "The kids love it, and they get that additional layer of fun and excitement."
Camas Car Show
The annual summer Camas Car Show happening Saturday, June 25, from 3 p.m. to 8 p.m., is a must-see for those who love classic and custom cars. This year 200 plus cars are expected to display their awesomeness. At the same time, coloring contests for kids, raffles, live music, local dance performances from Virtuosity, great food, and more, are sure to make this anticipated event a winner. "We include kid-friendly activities in all of our events," says Schulstad. "So, you can come and stay here with something fun for your kids to do."
Camas Farmer's Market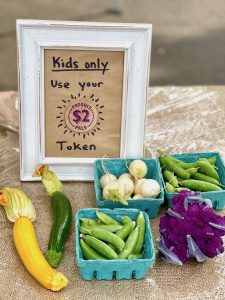 Camas Farmer's Market is a shopper's paradise to open Wednesdays, June 1 through September 29, from 3 p.m. to 7 p.m. on Fourth Avenue between Everett and Franklin Streets. Enjoy the family-friendly activities. Produce Pals for kids is one activity all about connecting families with farmers. Kids can engage in activities that will earn them a special token to purchase fruits and vegetables from the farmers. "Then the kids shop," says Schulstad. "Studies show that kids eat more vegetables when they shop for them." The popular market is full of friendly people in the community and a variety of local produce, plants, and delicious foods from local vendors.
Camas First Fridays 
All ages are encouraged to enjoy Camas First Fridays monthly from 5 p.m. to 8 p.m. in downtown historic Camas. The family-friendly themed passport events feature activities, art, dining, and after-hours shopping. "We have a lot of gratitude for our community and the fact that people come and enjoy our city and support our tours, functions, and signature events," says Schulstad. "All of this makes what we do possible."
To learn more visit Downtown Camas Association. You can also visit them on Facebook.
Sponsored