You do not need to spend a lot of money for a memorable date. Thankfully, there are fun and thrifty things to do when love—or the possibility of love—is in the air! Sometimes the best dates cost very little money. Whether you are looking for something to do with the hubby or a first date, here are some inexpensive things to do for date night in Vancouver and throughout Clark County.
Uptown Village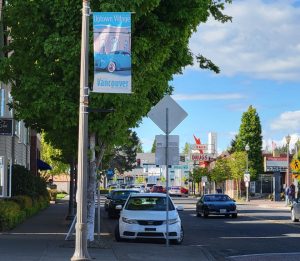 North of downtown Vancouver on Main Street
Uptown Village is a wonderful place to visit for a creative date that offers an authentic piece of Vancouver. The vibe is one-of-a-kind and sure to please your inner craving for charm, fun, and novelty. The tree-lined streets mere minutes north of downtown Vancouver are brimming with eclectic shops, funky art galleries, restaurants, breweries, wineries, coffee houses and more. It costs nothing to browse among wares, from antiques and vintage clothing to quirky finds you won't see anywhere else.
When you get hungry, you could take your special date to France for lunch via the Bleu Door Bakery. This friendly venue offers the flavors of Paris and Provence, where you can tempt your tastebuds with various pastries, desserts and fresh-baked bread. Or perhaps authentic Italian food is more your style. If so, you and your date could enjoy delicious old-world pasta, cured meats and a wine selection at La Bottega, another gem among an array of Uptown Village eateries that could turn an ordinary date into an extraordinary experience. 
Kiggins Theatre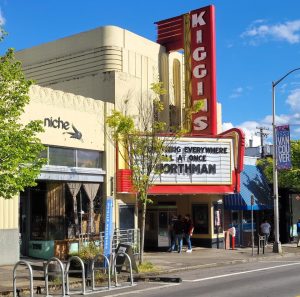 1011 Main Street, downtown Vancouver 
How about a movie and popcorn? You and your crush can experience the joy of a good story and a bit of history at the Kiggins Theatre. The single-screen movie house built in1936 is on the National Register of Historic Places. The beloved theatre, named after Vancouver Mayor and businessman John P. Kiggins, is ripe with various movies to see. After your film, you can walk along Main Street and explore the shops, art galleries and eateries to cap your date in style.
Vancouver Arts District 
Downtown Vancouver and the blocks surrounding Main Street
A diverse celebration of the arts is alive in downtown Vancouver. You and your date might enjoy walking along the blocks surrounding Main Street to see more than 20 murals by local artists. It's a free date that can be just as romantic as a big expensive night out. The murals were commissioned by the Clark County Mural Society and depict Vancouver's rich history and vibrancy.
You can check out more of Vancouver's public art on display that was created to direct visitors around the thriving arts community. For your convenience, you can download the City of Vancouver's self-guided tour of city-owned sculptures and outdoor installations that might spark exciting conversation. 
Find Your Couve! Vancouver Scavenger Hunt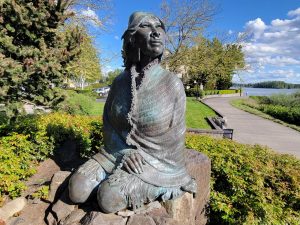 If trivia is your thing, visit Vancouver USA, to sign up for a mobile-exclusive passport scavenger hunt that will result in a successful and fun date. The passport includes a collection of locations in Clark County to explore and discover. When you visit one of the venues, you check in on your mobile GPS and answer one of the optional trivia questions for the chance to win a prize! 
Lucky Memorial Dog Park
10100 NE 149th Street, Brush Prairie 
If you and your date are dog lovers and feel like including Fido, consider taking a picnic and spending an afternoon romping at Lucky Memorial Dog Park, one of several dog parks in Clark County. The 7.5 acres of flat, open fields for your dog also feature access to the Lauretta Norene Forest Preserve through the southwest gate.
Lauretta Norene could double your fun, as The Preserve has additional lush and serene walking trails to explore. Fido must be on a leash at The Preserve, but your doggie can run free in the dog park. 
Vancouver Farmer's Market 
Eighth and Esther Street, downtown Vancouver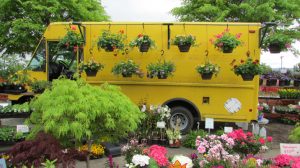 Create a relaxing day excursion by visiting the Vancouver Farmer's Market. The popular and pet-friendly place is bursting with fresh and local produce, artisan creations, flowers, plants, baked goods, delicious food, accessories and more. You and your date can grab a bite, walk in Esther Short Park, listen to music and enjoy the friendly community. It's a full day and evening of fun without spending too much.
Historic Walking Tour
Downtown Ridgefield, Washington
With more than 15 historical sites to explore, the downtown Ridgefield Walking Tour is a great way to connect and inspire good conversation while also getting some exercise. There are also shops, coffee venues and restaurants to visit after you finish the tour.
Lacamas Lake Park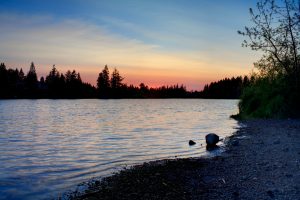 3344 NE Everett Street, Camas
Lacamas Lake Park in Camas is a great place to go for the outdoorsy couple. Round Lake is perfect for your kayak or stand-up paddleboard.
Afterward, you can also explore downtown Camas, a happening destination place to have fun, explore and engage. Known for its beautiful tree-lined streets, unique boutiques and eateries, Camas has so much to see and do. Come and enjoy the fine shopping, art galleries and dining. Click here for a list of the top 10 things to do in downtown Camas. You can also visit the Downtown Camas Association website to learn more.