You can read or even watch a movie about history, but stepping into a historical place is something completely different. As you walk around, you can feel the age and the history. You may even get goosebumps as you think about the people that built the place all those years ago. Immerse yourself in our local history by visiting these fun historical sites in Clark County.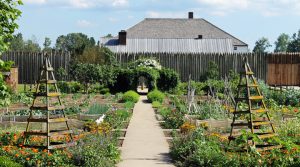 Fort Vancouver
Park Headquarters: 612 E. Reserve Street, Vancouver
Pearson Air Museum: 1115 E. Fifth Street, Vancouver
Visitor Center: 1501 E Evergreen Boulevard, Vancouver
Reconstructed Fort Site: 1001 E. Fifth Street, Vancouver
Fort Vancouver is a must for anyone who loves history. The sites weaves unique stories about the history of the Pacific Northwest throughout the sites. Visitors will learn about the fur trade through a reconstructed British fur trade fort, see aviation history come alive at Pearson Air Field and can visit the US Army's Vancouver barracks. From a historical kitchen garden to plenty of walking trails, you can truly feel history here. The Fort Vancouver National Historic Site also includes the McLoughlin House in Oregon City, Oregon, for those who want to make a day of it and visit all the sites. For more information, visit the National Park Service website.
Officers Row
Officers Row, Vancouver
While in Vancouver, head to Officers Row as well. This historical area has many incredibly old and beautiful homes that once belonged to those that worked at the Vancouver barracks, including officers and soldiers. While the lovely Victorian homes are easily enjoyed simple by driving by, some of them are open to the public so you can really step into history. You can even rent some of the historical homes for private events, like weddings. More information can be found on the Historic Trust website.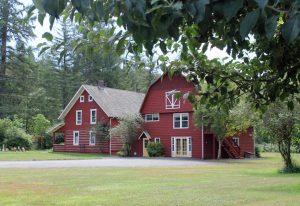 Pomeroy Farm
20902 NE Lucia Falls Road, Yacolt
Step back to the early 1900s with a visit to the Pomeroy Farm in Yacolt. A living history farm, they depict what life was like on a farm before electricity! It's something you and your family will not forget and is definitely worth the drive to visit during one of their seasonal events, or have your child's teacher plan a school trip. Private tours are also available. Find out more on the Pomeroy Farm website.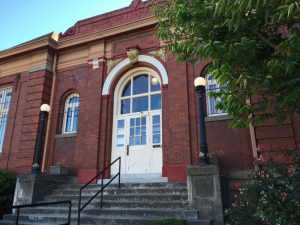 Cedar Creek Grist Mill
43907 NE Grist Mill Road, Woodland
Another fun historical site to visit in Clark County is the Cedar Creek Grist Mill. Built in 1876, the mill is not only a national landmark and museum, but it still works! Visitors are treated to demonstrations of how the water-powered mill turns wheat and corn into flour and cornmeal. They also do a very popular cider pressing event every fall.
Carnegie Library – Clark County Historical Museum
1511 Main Street, Vancouver
Did you know we have a building built by Andrew Carnegie right here in Vancouver, Washington? The Clark County Historical Museum now occupies what was once a Carnegie Library, one of 1,412 libraries Carnegie had built. It's a stunning building that is worth checking out. And now, you can even learn more history about the area inside by visiting the museum. For more information, visit the Clark County Historical Museum website.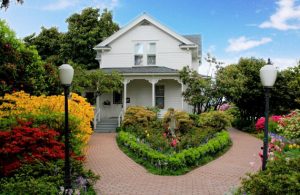 Hulda Klager Lilac Gardens
115 S Pekin Road, Woodland
The Hulda Klager Lilac Gardens are on a historical site in Clark County with a gorgeous 1880s Victorian farmhouse as its centerpiece. The gardens are named after Hulda Kalger, who grew up in the house. An avid gardener, Kalger created dozens of hybrid varieties of lilac, earning her the nickname, the Lilac Lady. In addition to the historic home, they have over 150 varieties of lilac as well as rare plants and trees inside the historical garden. Check out the gift shop – it's inside the old carriage barn. Visit during Lilac Days end of April through Mother's Day each year to see the gardens in full bloom. For more information, visit the Hulda Klager Lilac Gardens website.
Chelatchie Prairie Railroad
207 N Railroad Avenue, Yacolt
The Chelatchie Prairie Railroad is a fun historical site in Clark County that lets you actually ride through history! Completed in 1903, the railroad was used for logging trains. Now, you can ride on the train on several different themed rides, including a train robbery event, fall leaves, Christmas rides and more. Visit the Chelatchie Prairie Railroad website for more information, including train schedules.