It's Halloween! Time to decide on a costume – or maybe two – and then figure out how many times you can find an excuse to where it during the month of October! That's not hard in Clark County, as we have many events for the whole family that involve dressing up how you like, whether that's a fairy or firefighter. And the best part, of course, is getting candy! Here is where to trick-or-treat in Vancouver, Washington and throughout Clark County.
October 26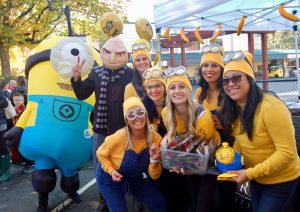 Boo Bash 2022
Downtown Camas
October 26: 3 p.m. – 5 p.m.
The Boo Bash 2022 is happening in downtown Camas on October 26. Don you costume and come out for an afternoon of fun. Trick-or-Treating for the kids happens at businesses, where they will be given candy or a prize. Rain or shine. For more information, visit the Downtown Camas Association website.
October 29
High Expectations Dog Training Trick or Treat
October 31: 11 a.m. – 3 p.m.
1605 NW 6th Avenue Suite B, Camas
High Expectations Dog Training is once again having their dog-friendly trick-or-treat on October 29! The event is a fundraiser for the West Columbia Gorge Humane Society. For more information, contact High Expectations Dog Training.
October 31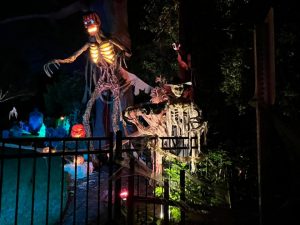 Halloween Fright Night
Battle Ground Community Center
October 31: 4 p.m. – 6 p.m.
This year, head to the Battle Ground Community Center on October 31 for trick-or-treating indoors. They will also have prizes, games and lots of fun for all ages at this free event. For more information, visi the City of Battle Ground website.
Halloween on Franklin Street
4616 NW Franklin Street, Vancouver
October 31: TBD
Open all month long, Franklin Street has incredible Halloween that's a must see. On Halloween night, they add some extras, including live actors and of course trick-or-treating. Check the Holidays on Franklin Street website for more information as it becomes available.
Have a trick-or-treat event you would like us to add? Email information to submit@ClarkCountyTalk.com.