There is a new trend in restaurant expansion in the greater Portland area, and, much to my delight, it involves Vancouver and Clark County. I took a drive down Mill Plain Boulevard to find out why some notable chefs are coming across the Columbia to set up shop in the Couve.
While Chef Paul Klitsie, formerly of Fratelli's in Portland's Pearl District, opened the popular Willem's on Main several years ago, things seem to be ramping up in the world of dining and sipping in Vancouver more recently. Along with the revitalization of the Garrison Square area and the renaming of the center, now The Mill, two notable restaurants are creating quite a buzz.
Smokehouse Provisions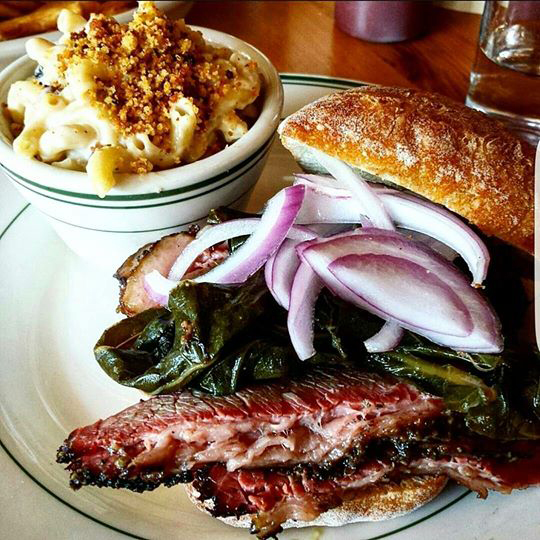 B.J. Smith, contestant on Top Chef: Season 14, owns two successful BBQ restaurants in Portland. B.J. conceived of his Smokehouse restaurants in 2010 as a way to apply all he had learned in his fine-dining, cooking career but deliver an approachable menu where guests can relax and chat over food just like they are at a good friend's backyard BBQ.
Smith then wondered how to expand in a market that is saturated with excellent restaurants and wonderful chefs. "It made a whole lot of sense to me to find another market, and Vancouver was close by," he explained. "With more people moving to Vancouver to take advantage of comparatively affordable housing, they were screaming for new restaurants."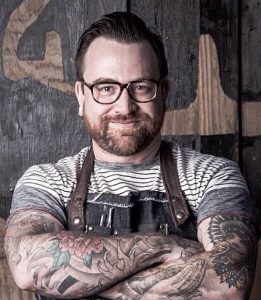 So Smith brought his passion for BBQ and over 20 years of experience across the Columbia to The Mill in Vancouver.
Smokehouse Provisions, opened in 2016 and was well-received by Clark County residents, but they were a little unsure of the small plate model. "In Texas," Smith explained, "you buy your meat by the ounce and order sides separately then you share them family style." He offered that on small plates. Guests at his Vancouver restaurant let him know, however, that they would like plated meals with the succulent BBQ accompanied by sides on a larger plate. "Vancouver diners also are interested in value when they go out to eat, and we provide that," said Smith.
Smokehouse Provisions serves up a variety of barbecued fish, fowl, pig, lamb and cow with all meat and vegetables sourced from local butchers and farmers, as well as house-made buns for sandwiches, daily from 11:00 a.m. 9:00 p.m. They have a full bar and four rotating taps for craft beer.
Smokehouse Provisions
8058 E. Mill Plain Blvd in Vancouver
360-768-5140
Open 7 days a week from 11:00 a.m. – 9:00 p.m.
Rally Pizza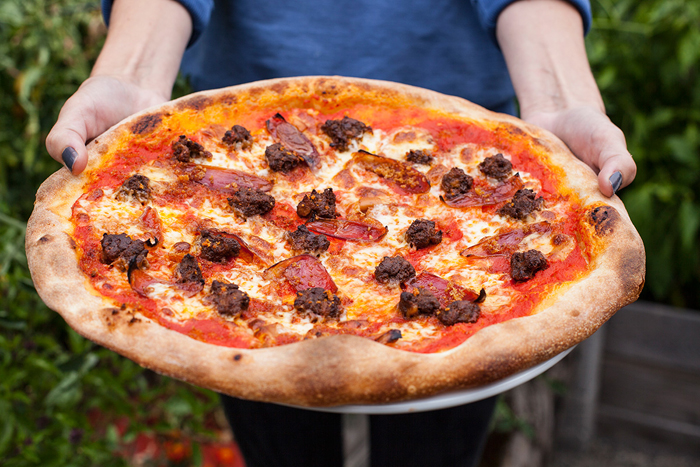 Alan Maniscalco and baker Ken Forkish opened Ken's Artisan Pizza in the summer of 2006. Ken has become one of Portland's busiest and most respected restaurants and gained national notoriety as one of America's top pizzerias. Some of the culinary magic performed at Ken's is now in Vancouver.
Rally Pizza, opened at The Mill by Alan Maniscalco and his wife, Shan Wickham, in 2016, specializes in Neapolitan-inspired pizzas, creative seasonal salads, roasted vegetable plates and amazing frozen custard desserts. In fact, they consulted with B.J. Smith as part of their decision-making process. Originally they thought they might locate in a suburb to the west of Portland, but things just fell into place for the site at The Mill.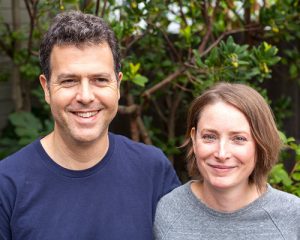 Alan serves as executive chef and is pleased to feature local, seasonal ingredients. Nearly everything is made in-house, from mozzarella to house-smoked meats. Shan is general manager and pastry chef specializing in rich, decadent vanilla, frozen custard concretes and sundaes. I met with Shan recently, and she explained that a concrete is a style of dessert made with creamy, rich, frozen custard with any number of confections mixed right into the custard. She had just spent her day making some of those delights.
Just like B.J. Smith, Alan and Shan have found Vancouver different from Portland. Shan explained, "Vancouver reminds me more of the mid-west than Portland." And, she added, "People in Vancouver are very proud of all that is Washington. When they think local, they think Washington-sourced…. If it's not from Washington, it's not local." Their wine reflects a mix of international, Oregon and Washington wineries. Many of their growers are also from Washington. Alan and Shan live in north Portland and have met Washington farmers at the Vancouver Farmers Market over the years.
While Vancouver diners love a good pizza and beer, Alan is pushing the foodie envelope. He explained, "We like to make what we, personally, like to eat. We like to balance our diet out with some salads and veggies. Plus, we like to show off some culinary chops and create some more challenging dishes like arancini, gnocchi and house-made sausages. We always feel good when people dine with us and order a full meal that doesn't necessarily include pizza." Rally Pizza offers a full bar with specialty cocktails.
Rally Pizza
8070 E. Mill Plain Blvd in Vancouver
360-524-9000
Open daily from 11:00 a.m. – 9:00 p.m.
Check Out The Mill
The revitalized center, dubbed The Mill, is located just west of PeaceHealth Southwest Medical Center on Mill Plain Boulevard. You will also find Ben's Bottle Shop with a great selection of craft beer on tap and creative sandwiches and sliders. Early morning types will appreciate experiencing The Pines Coffee Shop in the center.