Do you need a tropical Hawaiian vacation but do not have the money or time to escape to paradise? If you live in the Vancouver area you can have a piece of the islands today. At Patrick's Hawaiian Cafe you can experience the sounds, sights and spirit of Hawaii.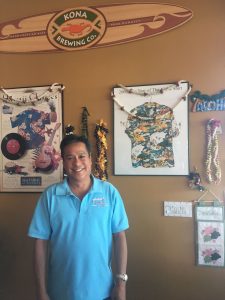 This unique oasis opened in 1998, but it actually began many years before that with a vision. Patrick Chang explains that being "born and raised in Honolulu, Hawaii, sharing food, music and laughter caught my attention as a little kid. This is the Hawaiian style of living. Watching my grandfather who owned several businesses himself, inspired me to do what I loved doing. He always reminded me to 'find something you love doing. If you do it well enough, people will pay you for it.'"
You can feel Patrick's passion for Hawaii and Hawaiian foods from the moment you step into the restaurant. Stunning pictures of the Hawaiian Islands and many objects from Hawaii, including cans of Spam, line the walls. At the tables, there are maps of the islands. Newly married and just returning from our honeymoon in Maui my husband and I visited Patrick's Hawaiian Café and anticipated sitting at a table where we could stare at the map and reminisce about all the thing we did on our honeymoon. Fourteen years later we still love our little escape to paradise and frequent the café as often as possible.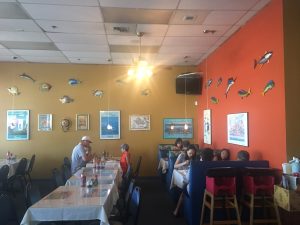 The menu includes many traditional, authentic Hawaiian dishes as well as good old-fashioned hamburgers and mozzarella sticks. Personally, my favorite item on the menu is the delicious Saimin Noodle soup. Some local favorite dishes are the Lua Special, char-grilled teriyaki chicken and the kalua pork combination. Patrick also recommends coconut prawns, Ahi Poke, and Lau Lau, Lomi Lomi salmon. My husband enjoys the many sauces provided at the table. If you are adventures you may want to try the fried Spam or Spam sandwich.
Sharing the spirit of aloha is important to Patrick and the entire staff. When asked what that means to him Patrick responded "It means love, kindness, caring, helping the needy, nurturing one another. Taking care of family, kids and friends. My motto at the cafe is printed on my Keiki "kids" menu, it states, 'Children are special. Treat them special, love them, nurture them, teach them well. Remember, they are the future of the world.'"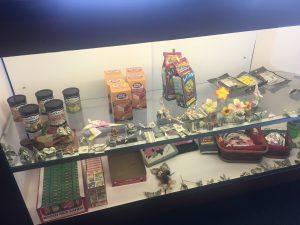 In addition to running his restaurant Patrick caters many events and goes out to various venues. He recently worked the Aloha Ho'ike Hawaiian Festival at Esther Short Park. He also attends the Clark County Fair and the Hawaiian Festival in Seattle. At the restaurant, there is live music playing every Friday night from 6:00 – 8:30 p.m. featuring Kaloku and Keawe Holt.
Patrick also has a huge heart for helping others. He has donated gift certificates to local organizations who are raising money. Currently he is helping to spread the word about helping Clark County local, Deva Yamashiro. "Deva is the founder of Ke Kukui Foundation and has stage IV cancer," Patrick comments. "She has good days and bad days. She's hanging in there and could use support of any kind whether it's just talking with her, keeping her company, cooking and cleaning, moral and spiritual support. Monetary donations are a tremendous help as doctor and hospital visits and costs are a huge burden. Deva has given so much to the community and it's time to help her in time of need." You can help her by donating here.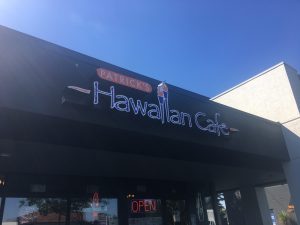 Every time I step into Patrick's Hawaiian Café I am instantly transported to a place that I dearly love. It is a place that brings me back to the cascading waves, romantic sunsets, and amazing culture and people. For a few moments, I can escape my busy world, take a mental break and be swept away to a Hawaiian paradise.
If you are looking for a romantic date night or a fun family outing Patrick's Hawaiian Café is an ideal outing. With it's unique ambiance and delicious food there truly is nothing else like it around.
Patrick's Hawaiian Cafe
316 SE 123rd Ave in Vancouver
360-885-0881