As sunnier days return to the Northwest, we find ourselves itching to get outdoors to bask in the brilliance of the natural beauty of the Pacific Northwest. The only problem is, everyone else seems to have the same idea. Who can blame them though, we are surrounded by unrivaled outdoor recreation experiences, fun for the whole family. While I love that so many people want to experience the trails and wildlands of Southwest Washington, sometimes we need to find a slice of solitude and silence in nature. Working with The Outdoor Society, experts in Pacific Northwest outdoor recreation, we have found these five incredible hikes that will be mostly empty of fellow hikers throughout the summer months.
Columbia River Dike Trail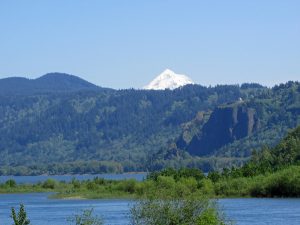 Super easy, flat and family-friendly, the Columbia River Dike Trail is a perfect place to see incredible views along the Columbia River. Known for fantastic wildlife viewing and stunning sights of Mount Hood, Larch Mountain and Silver Star Mountain, this 6.4 mile round trip, out and back trail can be hiked in part or in full. Along this trail, you'll pass through marshes and small forests, as well as a chance to see where Lewis and Clark camped. While walking this simple trail, look for hawks, eagles, bobcats and other native animals, as they are seen often by wildlife experts in the region. If you haven't explored along the Columbia, a hike here will reward you with memorable views and a better understanding of the diverse ecosystems that exist along our river.
Lava Canyon via Smith Creek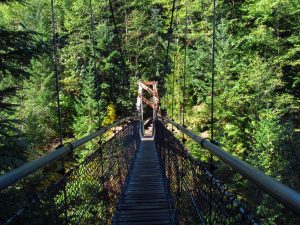 While Lava Canyon, in the shadow of Mt. St. Helens is incredibly popular and can be crowded, the gorgeousness of the region can be accessed from a less popular starting point. Known as the Smith Creek Hike to Lava Canyon, this trail is longer and steeper than the more popular trek from the Lava Canyon trailhead. The length and elevation gain are what help make it less popular, but it isn't insanely hard. At 6.5 mile round trip and gaining just 1,500 feet in elevation, hiking here is a good workout in a volcanic wonderland, full of amazing views and unique experiences. Passing by and over old lava flows, this is a memorable, beautiful and unique trail. For an added bonus, if you still have time afterward, check out the much more crowded, but always amazing Ape Caves and hike underground.
Harry's Ridge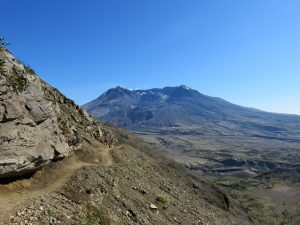 On the other side of Mt. St. Helens, a stunning trail full of sweeping views, wildflowers and history is awaiting you and your family. At 8.5 miles round trip, this out and back trail, known as Harry's Ridge Hike is a classic that offers solitude the farther you hike. While the first mile or so may have some decent foot traffic, you'll find yourself in the silence of the blast zone after a few hours of trekking the well-maintained trail. Stunning vistas give you unrivaled views of Spirit Lake and into the crater of the mountain, putting the power of the May 1980 eruption into perspective. It has been almost 40 years since the eruption and the growth returning to the region is almost unfathomable for those who saw the land immediately after the blast.
Kalama River- Goat Marsh Lake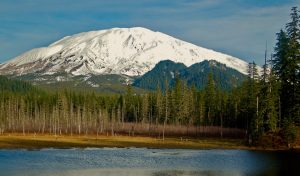 Those looking for something a little longer and more difficult need to head to the Kalama River-Goat Marsh Lake Loop Hike. At nearly 14 miles in length, this loop hike gains roughly 1,500 feet, giving off breathtaking views of Mt. St. Helens from the lake. The lake is full of beavers, evident if you look at the trees growing out of the water, which is rising due to their activity. Along this hike, you'll weave through lush stands of trees with moss on the forest floor, as well as get great glimpses of the often-overlooked Kalama River. This trail is in the Goat Marsh Research Natural Area, meaning that it is wild and is rarely visited.
Lemei Rock and Lake Wapiki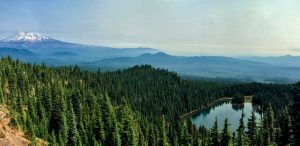 Located in the Indian Heaven Wilderness, the Lemei Rock and Lake Wapiki Trail is absolutely stunning and rarely visited, compared to other area views. The trail is 9.2 miles round trip, gaining 2,285 feet of elevation as it climbs to the rock. While the view of the lake is great, the scramble up from the lake to Lemei Rock is what makes this a must-experience trail. From the top of the rock, incredible views of Mount Adams are possible, while wildflowers and pristine forests dot the wilderness landscape. Keep in mind that the bugs, especially mosquitos, can be quite bad along this trail in the late summer months. This trail is for advanced hikers who long for something new and to find yet another favorite destination in Southwest Washington.