Finding a trail to explore when you have a stroller or wheelchair can be extremely frustrating. Whether you are young or old, mobile or confined to a stroller or wheelchair, it seems like having a trail that leads to beauty is not an easy thing to do. We all deserve a chance to experience the beautiful natural wonders around our region. Whether you want to stroll along the banks of the mighty Columbia River or explore the mountains, lakes and forests of the region, the great outdoors of Clark County are the perfect getaway for families of all ages and abilities.
With numerous news stories about research linking time outside with improved mental health and overall happiness, we hope to help inspire you to go outdoors. Those who do spend a few hours a week outdoors enjoy a wide array of health benefits. Time in nature is shown to reduce hypertension and respiratory illnesses, as well as improve moods, restore mental fatigue and help you focus. If that isn't reason enough, studies have also shown that those who feel like they are a part of nature have responded that they have a higher life satisfaction, meaningfulness, happiness, mindfulness and less stress.
While we all know that the stunning scenery of the region is always pleasing to the eye, it is being discovered that escaping into the wilderness also has some serious health benefits, making finding a hike not just a fun thing to do, but a way to make yourself physically and mentally healthy. It has even been shown that kids who are taken out into nature and wilderness at young ages are more likely to develop a lifelong connection with the outdoors and have an active life. The benefits of nature are not just for those who can trail run, hike or backpack, it is for all walks of life and all ages, no matter what your pace or ability.
Because we understand how rough it can be to find a trail or walking path, we have compiled a list of our favorite local area hikes and trails that grant access to some of the best views in the Pacific Northwest. Through these trails, everyone will have a chance to explore the greatness of nature in the Pacific Northwest and bask in the forests and wilderness of the region.
Salmon Creek Greenway
Often overlooked, Salmon Creek provides an amazing destination for those who need an accessible trail that is also beautiful. Close to town and weaving through wetlands and by awesome ponds, you'll enjoy this trail for many reasons. Offering numerous birding opportunities, and enough of a buffer from the road noise all around the area, this is a nice slice of solitude and a great place to just sit back and enjoy the natural beauty right in our neighborhoods. With a five-mile round-trip trek, gaining just 30 feet of elevation, Salmon Creek will become a favorite when you have a stroller or wheelchair.
Vancouver Lake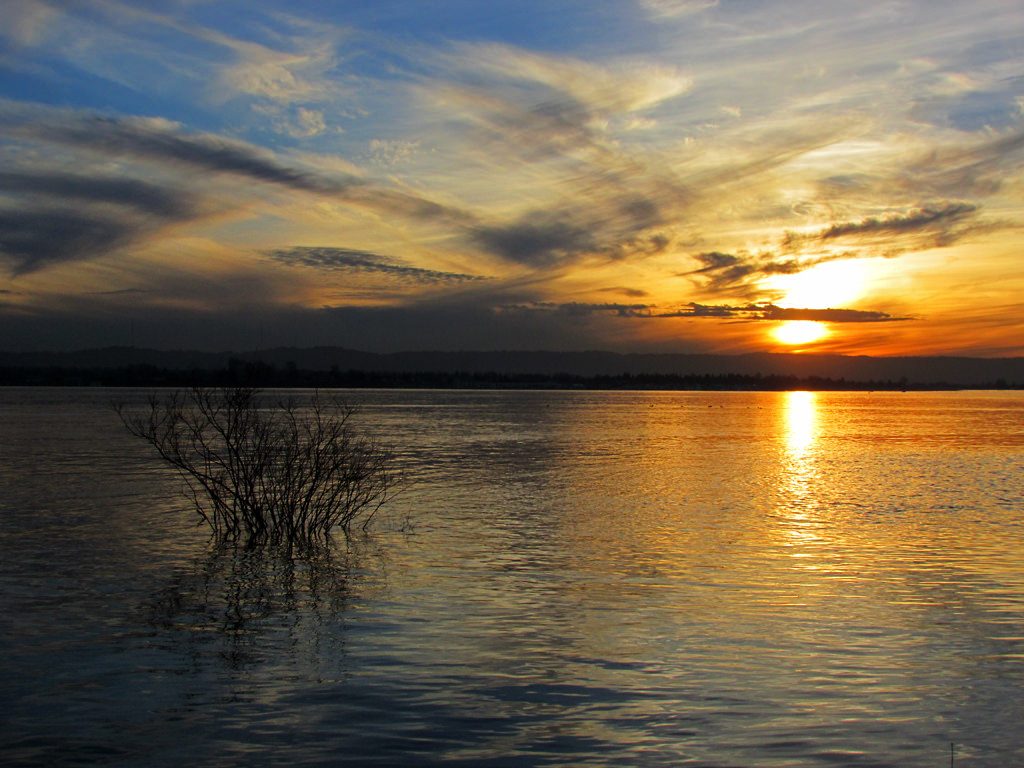 Also right in town, Vancouver Lake is a great place to walk in the trees, along the lake and to take in mountain views. While just a simple stroll along the lake is a great idea, the experience can be amplified and views extended by taking the short and flat five mile round trip path that leads to Frenchman's Bar. On this trek, you'll see Mount Adams, Mount Saint Helens and Mount Hood looming high above in the distance, as the mighty Columbia rolls along next to you. If you haven't hiked this ridiculously gorgeous trail, it will quickly become your go-to destination when you want to stay in town.
Beacon Rock
Those hoping for even more majestic views of the Columbia River need look no further than Beacon Rock. Sure, one of the most-popular trails at Beacon Rock isn't accessible for wheelchairs and strollers, but there is a great trail that shows off this incredible feature. With zero elevation gain, the 1.2 mile Doetsch Walking Path Loop showcases the 848-foot tall rock. Along the path, interpretive displays tell the human and geological history of the area, while birds soar and swoop above. This trek is perfect for all ages and a great way to experience Beacon Rock State Park.
Johnston Ridge and Mt St Helens
Those wanting to see Mount Saint Helens are in luck, as there are a couple of places that are accessible for wheelchairs and strollers. The first trail explores around the grounds in the Johnston Ridge area. Your first stop needs to be Coldwater Lake, which has a short, half-mile-long trail along the shores of this lake that was created during the 1980 eruption. Up above the lake, is the Johnston Ridge Observatory, which offers plenty of accessible vantage points and trails that show off the incredible volcanic landscape. If you'd rather swing down and see Mount Saint Helens from White Pass, head toward Spirit Lake and explore the stunning and accessible Meta Lake trail. Paved and easy to follow, this trail is a great place to enjoy the healing power of the Cascade Mountains. After the trek, consider continuing down to the seasonally open Windy Ridge Interpretive site for another incredible view of this volcano.
Sponsored