The Pacific Northwest is emerging as a hub for filming both television and movies. We have welcomed big-name stars to shoot blockbuster movies including Twilight and amused fans with the quirky Portland vibe via Portlandia. While stars often get the bulk of the attention, there is so much more that goes on behind the scenes. Several companies have stepped into this emerging market with an exciting task, to fill the backgrounds of the productions with people, called extras in the film industry.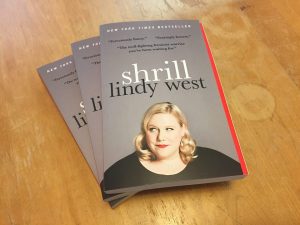 On the set of any film project, there are always the primary actors. To make each scene look as real and believable as possible, special teams often spend hours preparing the shoot backgrounds. A fun part of this detail means not only finding the perfect location to film, but also the right people to fill in the scene. For example, if the main actors are filming a scene where they are talking over lunch in a diner, they want the restaurant to look active and alive. They can't shoot the scene without other patrons, a wait staff, the cook in the back of the diner and even people moving outside of the restaurant.
The tricky part of creating this active background is keeping it similar enough that multiple takes can be edited together. The final product may look like a simple shot from the diner, but in reality, that final piece may have taken hours to film.
Back in September, there were larger studios that were in the Pacific Northwest filming. Disney transformed parts of downtown Portland overnight into action-packed scenes, while Warner Brother's Television moved in to fill a Hulu series.
The Hulu series is based on Shrill by Lindy West. The television adaptation brings a character by the name of Annie through a series of events that prove to be life-altering. It is said to be both body-positive and a shout out to a girl-power vibe. With Saturday Night Lives's Aidy Bryant in the lead, it is also billed as being a comedy.
When the time came to start filming, a local background company was hired to create each scene. Adam & the Backgrounds was on the job. They started working right away to find hundreds of extras to fit the position.
A Day in the Life of an Extra
Filming as an extra is both exciting and time-consuming. The finished product often makes movie work look easy, but even working as an extra can mean 12 hours or more on set each day. It is interesting to watch how production works.
A big part of production is filming the same scene from every possible angle. A company like Adam & the Backgrounds employs special staff to wrangle the extras. They are also there to create the action in the background of each shot.
Being in the background sounds easy, but it is a very well-choreographed dance. The production crew must take special care to make the environment look active without distracting from the focus of the shot. They also have to juggle the activity of the extras to make sure each person is doing the same thing each cut.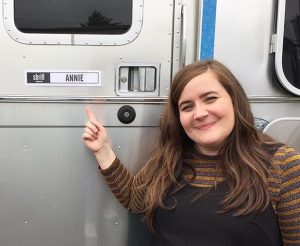 This can be something as simple as walking from one side of the room to the other. This sounds easy until you have to figure out when each extra can move, so they leave and arrive at the same point in the scene whether it takes 2 or 27 takes. Multiple that by 100 or more extras, and you see how filling a background becomes an art form.
Taking a job as an extra is a fun way to see how production works. Many also do not know that this is often a paid gig, which makes it even more appealing.
Beyond background workers, local production crews often are also tasked with finding secondary characters for film projects. While a lead actor like Aidy Bryant is brought in to film, the supporting cast is usually made up of local talent. In this case, Simon Casting filled those roles.
They need all kinds of people as extras, so don't think you are won't qualify because you don't look a certain way – while film crews are sometimes looking for people that "blend into a crowd" you never know what type of crowd that is and sometimes they are looking for extras that stand out. They are always looking for extras with unique looks or talents. Something as simple as the type of car you drive may land you extra time on camera.
Whether you are looking to work as an extra or even hoping to break into work as an actor, registering with agencies that operate in entertainment is the first step in the process. Connecting with Simon Casting on Facebook is also an excellent way to stay informed about upcoming production needs.