The next time you are wanting a fun and relaxing getaway consider visiting The Olde Library Inn Bed & Breakfast located on 112 S Main Street in Historic Downtown Ridgefield. The bed and breakfast brims with heart, charm and historical significance as the city's first library. You will experience innovation, nostalgia, and comfort mixed with a bit of old in cozy, private apartment-style suites. You can relax at the Inn or you can venture out and explore cool sites and happenings in the area.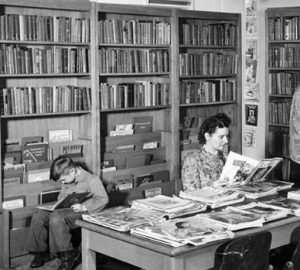 The Olde Library Inn opened in June 2020, in the midst of COVID-19. The name is a nod to its former life. "Ridgefield is so small and so friendly, and so many people have great memories growing up here," says Kristen Riggs, manager of The Olde Library Inn. "We called it The Olde Library Inn so there was a link back to the original memories."
Once upon a time, The Olde Library Inn was Ridgefield's community library. It was started by the Priscilla Study Club, a group formed on February 3, 1914 by 12 Ridgefield women and Mrs. Edith B. Hall. The club was seeking a gathering place to study and explore a variety of subjects. "It's so special," Riggs explains. "Those pioneering women would talk about topics outside of the norm. They would talk about politics while teaching people to read. We want to keep that magic and be supportive."
The women would later go on to establish and maintain Ridgefield's library for nearly 30 years, adding new books each year. According to notes from the Clark County Historical Museum, the library opened to the public on November 24, 1923 in Ridgefield City Hall after a donation of 377 volumes of materials from the estate of Frank Gilbert. In 1934, the club raised enough funds to open a new library on the site of The Olde Library Inn after outgrowing the original space. The library was annexed into Fort Vancouver Regional Libraries in 1981.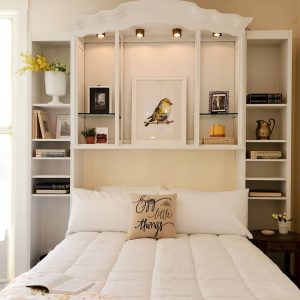 Riggs enjoys sharing the history behind The Olde Library Inn with guests. "We think our success comes from the town, and it's a lovely place to stay," says Riggs. "We tried to renovate the building in a way that it could stay close to what it had been but in a new way." She helps to keep the Inn's historical magic alive by stocking shelves with interesting reads and featuring books by local authors in the guest suites. "We also kept the floors, fireplace and original mantle," she adds, "and we maintained the six-foot by nine-foot windows."
Things to Do in Ridgefield and Clark County
For guests wanting to go outdoors and explore, there is plenty to see and do just minutes from the Inn. Clark County is home to an impressive assortment of wineries and Ridgefield features more than 10 of them. The wineries all combine the best traditions of winemaking with the excellent growing climate in Southwest Washington. The wines feature distinct flavors and character.
"We encourage visitors to leave notes about their adventures," shares Riggs, "because as people come to visit downtown Ridgefield, they are creating new memories."
Adventures could also include hiking, biking, kayaking, canoeing, or paddle boarding with Alder Creek Rentals in the Ridgefield Marina. The Olde Library Inn has an outdoor grill, perfect for cooking dinner after a day on the water.
Bird watching is another fun activity. Since Ridgefield is home to the Ridgefield National Wildlife Refuge, this outing is sure to please. The Olde Library Inn's suites are named after birds found in the wildlife refuge and include the Heron, American Goldfinch, and Steller's Jay. "Each suite is different," says Riggs. "People relate to them, it's fun." You can also watch birds from The Olde Library Inn's garden in the shared common area where there is various seating around the lawn.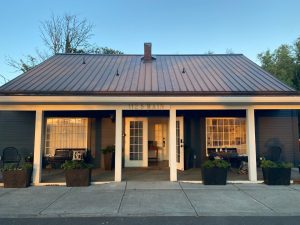 The Ridgefield Farmer's Market open Saturdays May through September features tasty treats from local farmers. Enjoy the Historic Ridgefield Walking Tour and other interesting Clark County history in many of the region's cultural sites, including the Cedar Creek Grist Mill and Cathlapotle Plankhouse. Local parks, trails, mountain biking areas, golfing, and more are ripe for exploring.
Riggs explains breakfast at The Olde Library Inn is self-hosted with snacks and coffee available in the suites for patrons. A light breakfast of instant oatmeal and coffee with biscotti is offered but guests are encouraged to venture out and dine in town. "We try and influence connections to shops downtown," says Riggs. "And encourage the walkability." Some delicious options downtown include the Birds and the Beans Coffee Shop, Pioneer Street Café, Sportsman's Public House, and Country Café, to name a few. Riggs mentioned that food carts could be in the future works too.
There are lots of thoughtful touches for visitors at The Olde Library Inn Bed & Breakfast and customer reviews are outstanding. To learn more or to make a reservation at the perfect local getaway, visit The Olde Library Inn website, Facebook, or Instagram.