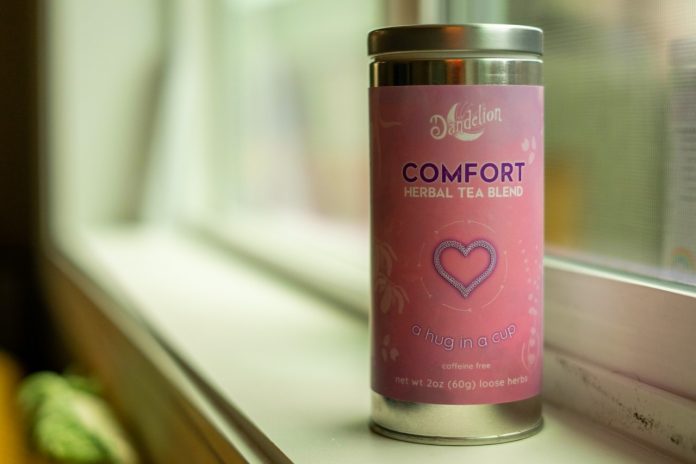 Clark County's Dandelion Teahouse & Apothecary is an exciting new downtown Vancouver business that will feature signature tea blends, apothecarial herbs, natural skincare products and goods from other local merchants. Not just a teahouse, this welcoming new business will offer a makerspace area for artists to sign up to work in their chosen medium. Guests can watch them create and ask questions. Different demonstrations, classes, and workshops are planned for the makerspace too. The chance to also see live product production in a manufacturing studio is among the many cool happenings planned at this one-of-a-kind shop.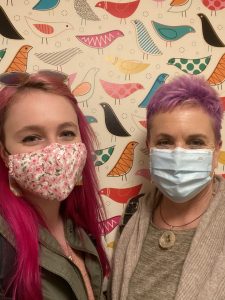 "We are very much about community," says Marianne Wilson Stein, Dandelion Teahouse & Apothecary creator, owner and tea maven. "We wanted a place for all people to come and feel safe – a haven – and this place is so inviting and fun. It is going to be a great place for people to come."
The setting at the two-story Dandelion Teahouse & Apothecary located at 109 West 7th Street in downtown Vancouver will include ample seating with a lounge area, great lighting, a Caesar stone tea bar countertop donated by Caesarstone, and work by local artists. Wilson Stein is having dandelions created on some large old ductwork by HeArt by Cody, a Vancouver-based whimsical watercolor art business.
"We are staining the rainbow up the stairs," says Wilson Stein animatedly. "This world is a colorful place, and we are not all homogeneous, and we want to celebrate everybody."
Event space for the business will be upstairs. "Eventually, we will host many events like open mic nights, music, poetry or yoga," says Wilson Stein's daughter Kat Stein, manager and tea maven for Dandelion Teahouse & Apothecary. Bridal showers are another of many event possibilities. Kat, a pianist and versed in an array of musical instruments, also assists Wilson Stein in making her products. Kat explains that the immediate outdoor event plan is to host a neighborhood cleanup. "This could be monthly," she shares. Volunteers are welcome to help with this effort.
Wilson Stein was the winner of Vancouver Downtown Association's 2020 Launchpad competition. The shark-tank style competition provided a $40,000 community-sponsored grant to boost the success of the brick-and-mortar business. She brings more than 20 years' experience making her own products designed to nourish body and soul and create a feeling of wellbeing. She also makes customized products for people. She began making her own tea blends about seven years ago. "Your home is a sacred space," shares Wilson Stein. "We beautify people's homes, and we beautify our customers too by providing natural products that are safe and effective."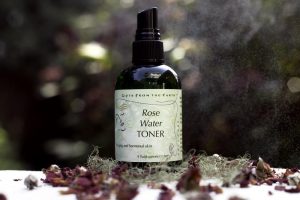 Winning the Launchpad competition with more than 30 applicants felt like it happened organically for Wilson Stein. "That's how I knew it was meant to be," she shares spiritedly.
Nurturing an entrepreneurial heart since an early age, Wilson Stein has worked hard for her meant to be moment. Still working full time in Lake Oswego at L.S. Panas & Associates as a design and sales manager, Wilson Stein brings a lot of inspiration, knowledge, experience, and energy to the table. The owner and creator of Luscious Beauty at Gifts from the Earth, Wilson Stein has sold her products online since 2001. She has been a regular vendor at Vancouver Farmers Market since 2008 and is still planning to attend. "I felt like I was supported the whole time," says Wilson Stein of the Farmers Market and her current employer who is helping to ready her new shop. "The Farmers Market is a business incubator – they want people to go beyond the market." Wilson Stein's new downtown Vancouver business location and winning Launchpad will allow her to expand and grow her current business, and she is looking forward to building relationships with other local Vancouver businesses.
"This is my art," says Wilson Stein. "This is what I do for art, and it satisfies that artistic need."
Dandelion Teahouse & Apothecary's official opening date is to be announced. Wilson Stein says to watch her Instagram, Facebook, or e-mail info@dandelionteahouse.com to stay in the loop on the opening date. The website for Dandelion Teahouse & Apothecary is also coming soon.