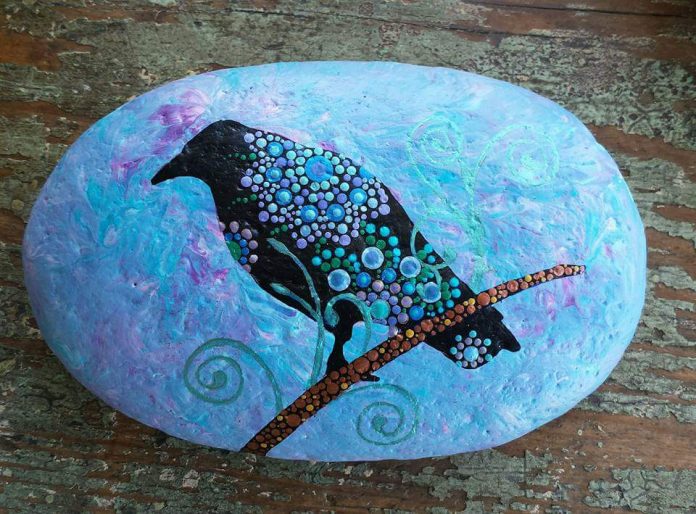 Painted rocks are popping up in parks, stores, and trading places all over Clark County. The source is a free Facebook group called Vancouver Rocks. Within this group, you will find many talented individuals who leave rocks in varying parts of town. Pictures of painted rocks often include hints on where to find the treasure. As you search for the painted rocks, you will discover new parks, gawk at amazing talent, and become a part of something larger in our community.
For Alison Gunn, Vancouver Rocks has an additional meaning. She's suffered the loss of a child. Lorraine Wyatt, one of the members of the group, made her a memory rock with an Angel Bear on it. Having moral support is something that people need during difficult times. Finding it in strangers is not a common scenario, but Vancouver Rocks helps provide a support group for something much bigger and deeper than just images painted on rocks.
Member Tina Wyatt Murray mentioned how Vancouver Rocks has brought her family together for creative time around the table. When a loved one in her life was diagnosed with a brain tumor, many members banded together and helped her as well. She also stated that she has made some great friends in Vancouver Rocks. Amber Orta-Warren agreed and also commented that this has prompted her family to schedule "family paint nights."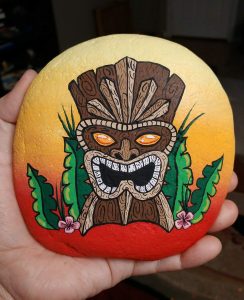 Vancouver Rocks gets people outside. In a large park, such as Orchards Park, people may head deep into the trails to search for rocks.
When Alisa Cowan travels to other cities like Port Angeles, she brings rocks with her. Most of the members are encouraged to write "Vancouver Rocks" on the back of their rock. She also brings rocks back from her travels.
Vancouver Rocks was founded in June 2016. It has several sister groups such as Washougal/Camas Rocks!, Battleground Rocks, and varying other groups in Clark County that revolve around the same idea: finding and hiding little painted stones. Each stone tells a story. It may have been made in the comfort of a home, or in a group therapy session. Daycares, scouts, and vacation bible schools are painting rocks. Painting and finding rocks is an all-ages, all-abilities activity.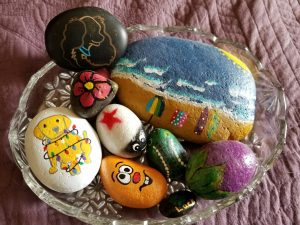 In varying parts of Clark County, you can also find trading posts, or a place where someone leaves a rock and is permitted to pick up a new one from the pile. Visit the Craft Warehouse in Hazel Dell or Mill Plain to experience a trading post. The Port of Camas-Washougal is another trading post location locally. There is even a second location, accessible by boat only, on the Columbia River sandbar.
A rock wall is another altnerative for finding painted rocks. At a rock wall, there is a strict "observe only" rule. Check out the rock wall at the intersection of NW 57th Street and Harney Street or on the left side of the building at 2010 Main Street in Vancouver. For the most part, Vancouver Rocks is a lot like a daily Easter egg hunt, where one can find the rocks anywhere and everywhere.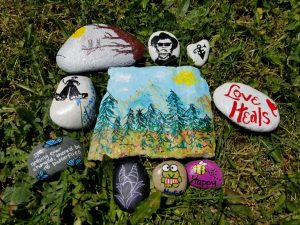 Some hot spots to find Vancouver Rocks are:
Orchards Park
Vancouver Waterfront
Esther Short Park
Fort Vancouver
Clark College
Hazel Dell Park
Lewisville Park in Battle Ground
Kiwanis Park in Battle Ground
Vancouver Mall
Lacamas Lake in Camas
Pacific Community Park
Marshall Park
John Ball Park