The relationship you develop with your physician is an important one. You often share information about the most private aspects of your life. Plus, your life can literally depend upon the advice you are given and your reaction to it. When choosing a doctor, it's worth taking the time to ensure the individual you choose is a good fit for you and your health.
We sought out family practice doctor Matt Van Auken who took some time from his day to help us understand his approach to medicine and offer some health advice that is applicable to all.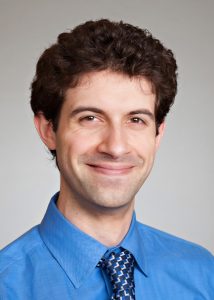 Dr. Van Auken is a native New Yorker, who was born and raised in New York City. He attended college in the northeast, earning an MD and MPH from Rutgers New Jersey Medical School and Rutgers School of Public Health.
While in college, he began pursuing a self-healing practice in the form of yoga. Though he has always been scientifically-minded, the yoga practice helped him realize he is also holistically-minded. He began learning about other systems of healing, including Ayurveda, an Indian system of medicine and the oldest in the world. This is what attracted him to natural remedies, like mind-body medicine, botanicals, and manual medicine.
He followed his (future) wife to the Pacific Northwest when she relocated to open a business. The pair settled into the community and started a family. Dr. Van Auken completed his residency within the PeaceHealth system and joined the PeaceHealth Fisher's Landing practice.
"I got to know the providers and patients, and just really enjoyed my time," Dr. Van Auken said in reference to his residency. "It was an easy choice to stick with the group. It's a lovely bunch of people. I'm very privileged to work with them."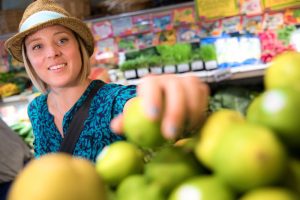 Many of Dr. Van Auken's patients from his residency have followed him to his current practice. Strengthening these relationships and establishing ones with new patients has proven extremely gratifying for the doctor. As a family practice physician with obstetrics privileges, he sees patients of every age, from their first day of life to their last.
Though he chiefly acts as a primary care physician for patients, there are times when he serves as a consultant. He is credentialed to do HIV care and often provides services to patients who prefer to keep another provider as their primary care doctor. Soon, he is launching an integrative medicine clinic to help members of the community and other providers learn about mind-body medicine and natural remedies.
Patients don't need to worry if they aren't familiar with this 360-degree, holistic approach. Dr. Van Auken's patients come to him with a variety of understanding.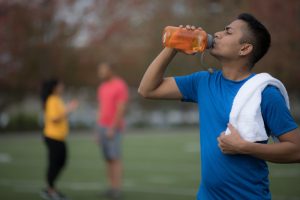 "Some folks have no interest at all and I think that's totally great. Other folks are interested in weaving it into their overall care, and I think that's great; I am happy to provide guidance in that regard. And, still, other patients want to exclusively pursue the natural route. And in those instances, I support that choice and help guide them in discovering their ideal approach. At the same time, I also make sure to emphasize where conventional medicine can be of benefit, because often times, the most holistic approach is to be open to all care options."
What kind of health care advice can a patient expect from Dr. Van Auken? He advises everyone to cook their own meals or eat home-cooked meals whenever possible, eat three meals a day, and eat only when hungry. When you eat, make sure you are also sipping on fluid to remain hydrated. Meals are important because "we medicate ourselves three times a day whenever we sit down to eat."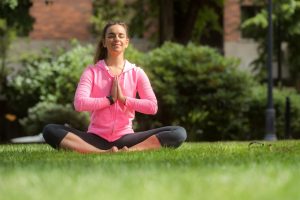 One element of a person's diet that can prove beneficial to their health is the use of seasonings. Dr. Van Auken is a vocal proponent of turmeric, ginger, cumin, and fennel. All are helpful for digestion. Oregano is another favorite, serving as both an anti-inflammatory and an anti-microbial botanical.
Sleep is another important element of a healthy lifestyle that Dr. Van Auken emphasizes.. The benefits of sleep are many, including clearing the nervous system of toxins acquired throughout the day and helping the nervous system thin old synapses and enhance ones being used.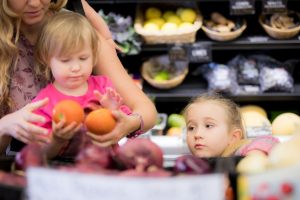 He also recommends every patient have a meditation practice, but he leaves decisions about the practice up to the individual.
"For some people, it can be prayer, if they consider themselves religious," said Dr. Van Auken. "I think meditation can also be a transcendental or self-reflective type.  But some variety of meditation is a must; they are all of equal benefit."
To schedule an appointment with Dr. Van Auken, call 360-735-8100.