Our friends and neighbors have spent countless hours checking every bulb and choosing just the right holiday inflatables to make their homes sparkle and dance with Christmas cheer. So head out in your car, crank up the holiday songs, and checkout the 2022 Christmas Lights in Vancouver, Washington and throughout Clark County.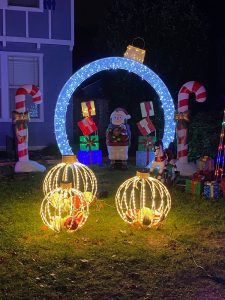 Vancouver
Bendyland
4714 NE 43rd Street, Vancouver
Bendyland is a grand display of Christmas lights in Vancouver that's open the entire month of December from dusk until 10 p.m. They have their own Bendyland Facebook page so you can see a preview of this year's amazing display.
Holidays on Franklin Street
4610 NW Franklin Street, Vancouver
This house is famous for holidays and Christmas is their crowning glory. Check out over 130,000 lights and a life-sized nativity scene with a 24-foot star. They have special activities on the weekends, including Santa visits, hot chocolate and treats, and snowfall! December 17 they will have Community Kazoo Carolers at 7:30 p.m. and December 18 is their special Nativity Blessing and Candlelight Walk at 7:30 p.m. For the entire For the full calendar, visit holidays on Franklin Street.
921 NE 92nd Ave, Vancouver
This adorable house in Vancouver will make you hungry! It's decorated as a gingerbread house and is definitely worth checking out this year!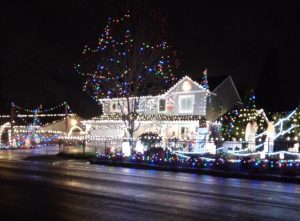 Humbert Family Lights
1719 SE 162nd Avenue, Vancouver
The Humbert Family goes all out with their Christmas lights in Vancouver display. They feature over 10,000 lights that are synced to music! Tune to 88.9 FM when you approach the house between the hours of 5 p.m. and 9:30 p.m.
A Northwest Christmas
15601 NE 35th Street, Vancouver
The DeCastro Family goes all out each year with their Christmas light display in Vancouver. This year htey have a winter wonderland around Santa's campground, that includes a shimmering lake and a waterfall!
The Happy Farm
8516 NE 35th Avenue, Vancouver
The Danielson family has over 15,000 lights on their property this year, along with a giant rainbow arch. Look for the 100 foot tree with a star on top!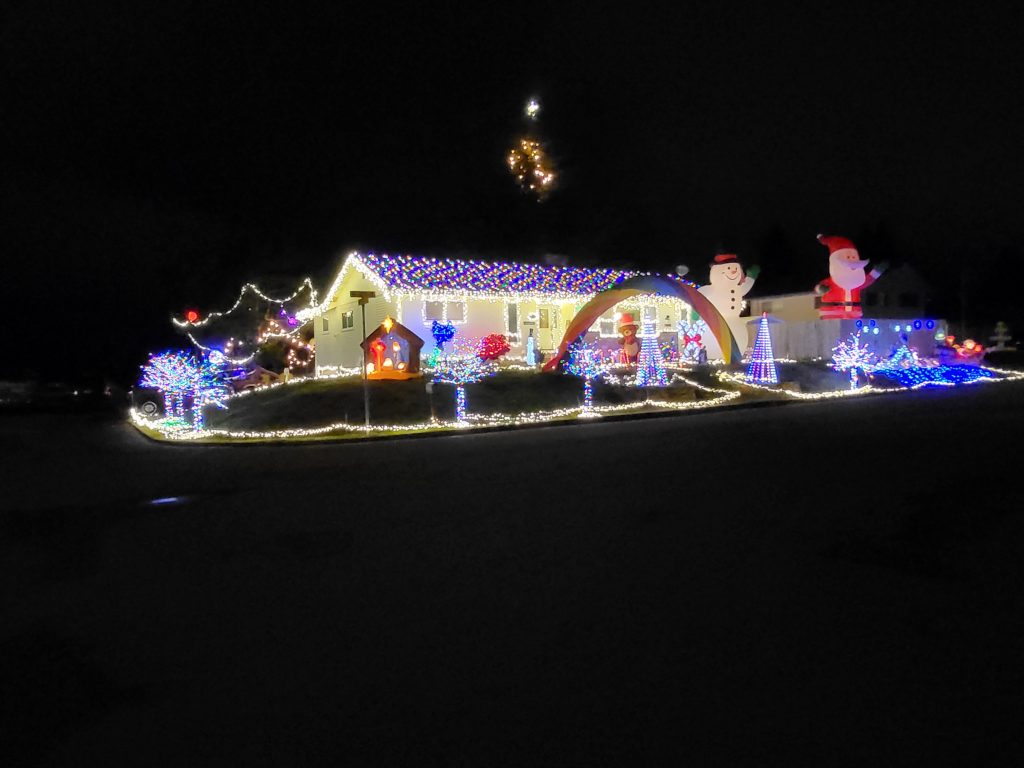 Camas
2002 NW Fargo Loop, Camas
Head to Fargo Loop and check out a house decked with all kinds of holiday fun.
20th Avenue, Camas
Don't miss 20th Avenue with multiple houses decked out in Christmas lights in Camas.
4155 NW Sierra Drive, Camas
The Maguires have their house decked out this year with elves, reindeer, carolers, gnomes, snowman, dogs, cats and of course Santa himself filling stockings!
Battle Ground
1300, 1302, and 1305 S Ash Avenue, Battle Ground
Check out these houses on Ash Avenue with a bunch of holiday inflatables that will bring back all those warm, fuzzy childhood memories.
Are we missing your neighborhood? Send us an email with your address or neighborhood and a photo to submit@ClarkCountyTalk.com.